Why Making Glass Onion Was Scarier For Rian Johnson Than The Last Jedi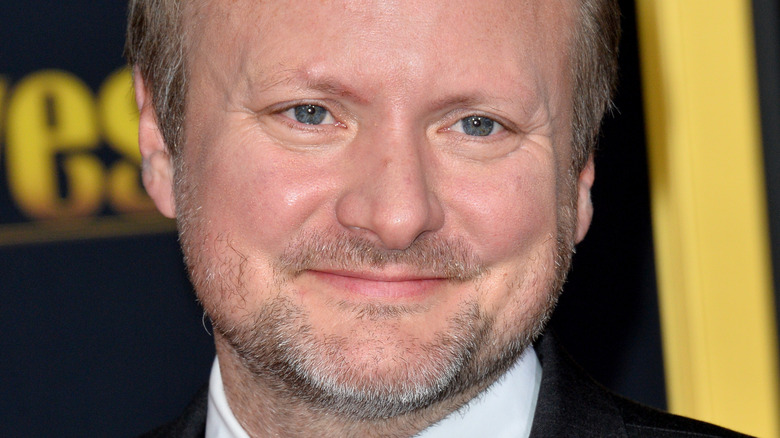 Featureflash Photo Agency/Shutterstock
Hype for Netflix's upcoming "Glass Onion: A Knives Out Mystery" movie has been building and building for months now, and it doesn't seem like things will be slowing down as its December 23 premiere date approaches. Serving as a sequel to the 2019 sleeper hit "Knives Out," "Glass Onion" is once again helmed by writer and director Rian Johnson. Fans may fondly (or not so fondly) remember Johnson as the director of "Star Wars: Episode VIII – The Last Jedi," which served as the middle entry in Disney's sequel trilogy.
One might think that such a massive endeavor like a "Star Wars" film would be far more stressful than a relatively small-budget murder mystery affair. This is especially true considering that "Knives Out" wasn't subjected to a review bombing like Johnson's "The Last Jedi" was (per Polygon). However, according to Johnson, the process of making "Glass Onion" was actually scarier than that of "The Last Jedi."
Glass Onion was scarier because it's a different kind of sequel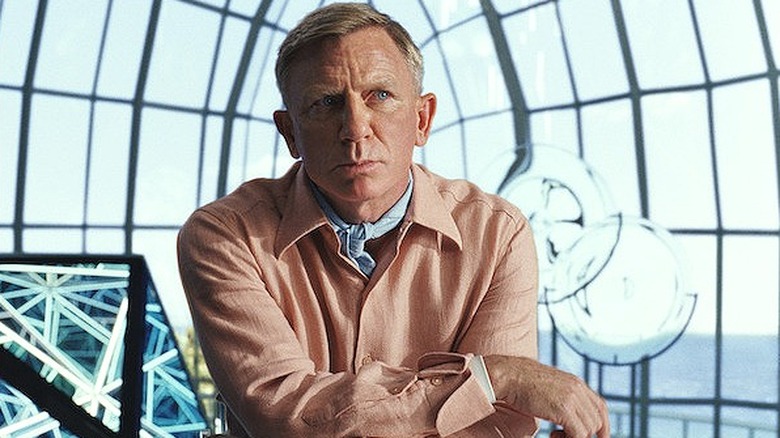 Netflix
During a recent interview with the Los Angeles Times, Rian Johnson discussed his experience making the sequel to "Knives Out," and how it was actually a scarier experience than making "The Last Jedi." "First of all, 'Last Jedi' was actually a proper sequel, continuing the events from a movie that I didn't write," Johnson said. "With this, first of all, it's not even really a sequel, it's kind of like another book, basically another mystery with the same detective."
Johnson further explained that "Knives Out" was more a labor of love that he wasn't sure would connect with audiences or not, but was still something he wanted to make. However, after that film's success, he had to construct a brand new story for a sequel, but still including Daniel Craig's Benoit Blanc character. "And so, it was scary. I've never experienced nerves quite like actually sitting down to write something," the "Glass Onion" writer and director continued. "I also spent 10 years planning 'Knives Out,' whereas this, I was kind of starting from scratch."
This actually does make a lot of sense, especially considering that a film like "The Last Jedi" already has so much lore and detail surrounding it for Johnson to pull from, whereas "Knives Out" was entirely his own creation. Trying to create a sequel to match or surpass that same quality is definitely a scary prospect. Luckily, things are going well for the film thus far, as "Glass Onion" has a critic rating of 86% on Rotten Tomatoes at the time of this writing.