George Clooney Developing Watergate TV Series For Netflix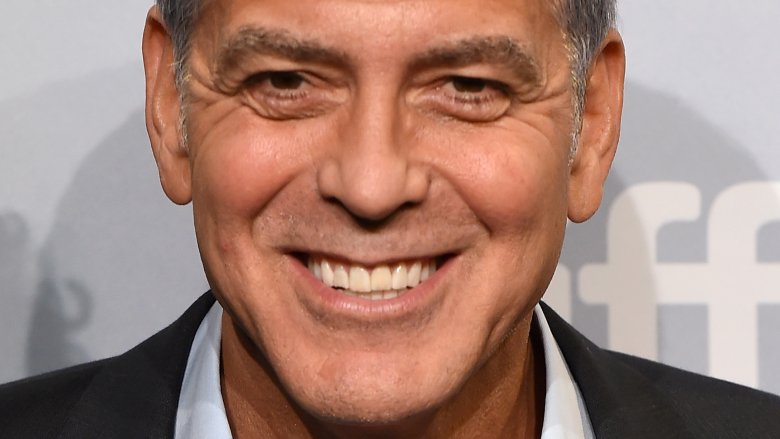 Getty Images
The Watergate scandal might make its way to Netflix. 
As reported by Deadline, actor and filmmaker George Clooney is working on a limited series centered around the Watergate scandal of 1972. Bridge of Spies scribe Matt Charman has teamed up with Clooney and their Smokehouse Pictures partner Grant Heslov for the eight-part series, simply entitled Watergate. Sources close to the outlet indicate that the project landed at Netflix in a "competitive situation."
Sonar Entertainment, which entered a first-look deal with Clooney and Heslov's Smokehouse Pictures last year, will produce the potential series. Each episode of Watergate will reportedly focus on one particular person that was involved with or was in some way connected to the chaotic political event, including the likes of Richard Nixon counsel John Ehrlichman and former Attorney General John Mitchell. The series is said to be styled in the vein of the well-known 1950 Japanese period drama Rashomon, directed by Akira Kurosawa. 
Charman will serve as the lead writer for Watergate, with Clooney and Heslov executive producing. Insiders note that Clooney may even take the reins to direct a portion of the series should Netflix actually lock it in place and follow through to development.
The Watergate scandal started in June of 1972, when a group of men were arrested for breaking into the Watergate complex in Washington D.C., where the headquarters of the Democratic National Committee were located. Thorough investigations followed their arrests, and it was revealed that high-ranking White House officials had orchestrated a political cover-up. The discovery eventually led to President Richard Nixon resigning from office in 1974.
Watergate is both the latest period project for Charman, who landed an Oscar nomination for writing the Steven Spielberg-directed and Tom Hanks-led film Bridge of Spies, and the second venture into television for Clooney. Charman recently joined forces with Spielberg for a feature centered on Walter Cronkite, the legendary newscaster who reported on some of the most important events in modern American history. For Clooney's part, he is attached to direct a television adaptation of Catch-22, in which he'll also star as Colonel Cathcart. 
No further details on the Watergate series were given, but we'll update you as more information becomes available.