The Russo Brothers' Butch And Sundance Series Is Loading Up On Studs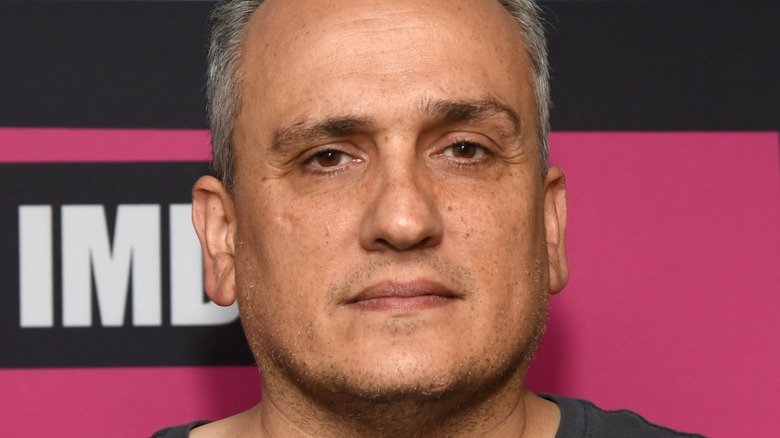 Michael Kovac/Getty
Following their latest film, "The Gray Man," the Russo Brothers are working on a new project. The duo is executive producing a new series for Amazon via their AGBO company, as reported by The Hollywood Reporter. The new series is a currently untitled reimagining of the Oscar-winning 1969 Western film "Butch Cassidy and the Sundance Kid," which starred Paul Newman as Butch and Robert Redford as the Sundance Kid, two train robbers on the run.
Details of the upcoming project are currently being kept under wraps, but a source informed THR that the new series will take place in an alternate version of America, in the same vein as "For All Mankind" and "Man in the High Castle." Cousins Kaz and Ryan Firpo, who previously wrote "Eternals," are slated to write the series. The project is also reportedly planned to be part of a larger franchise that will include spinoffs. And if all of this sounds intriguing, you'll be even more excited when you learn which two rising stars have signed on for the new show.
Regé-Jean Page and Glen Powell will star in the series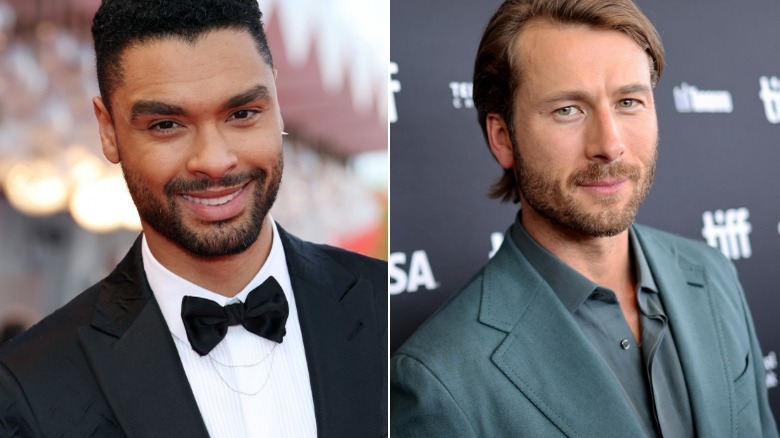 Pascal Le Segretain/Getty & Matt Winkelmeyer/Getty Images
According to The Hollywood Reporter, Regé-Jean Page and Glen Powell are slated to star in the upcoming "Butch and Sundance" series, with Page set to portray Butch Cassidy and Powell set to portray the Sundance Kid. As noted by THR, the idea for the project came about when Page was working with the Russo Brothers on "The Gray Man." Powell was then brought into the mix as a result of some of the executives at AGBO being fans of his.
Page rose to stardom for his starring role as Simon Basset in the first season of "Bridgerton." He then opted not to return to Season 2 to focus on other projects. Alongside his recent performance in "The Gray Man," Page is set to star in the upcoming "Dungeons & Dragons: Honor Among Thieves" (via IMDb). Meanwhile, Powell recently drew attention for his supporting role as Lt. Jake 'Hangman' Seresin in "Top Gun: Maverick." Since then, he has starred in "Devotion" and has two other projects in the works: "Most Dangerous Game" and "Hitman" (via IMDb).
Stay tuned for more updates about the upcoming Russo Brothers project.