Matt Czuchry Initially Auditioned For A Different Role On Gilmore Girls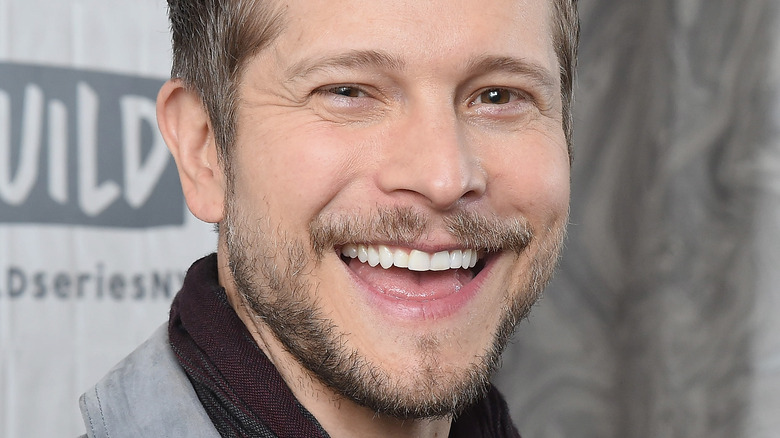 Gary Gershoff/Getty Images
Created by Amy Sherman-Palladino, "Gilmore Girls" ran for seven seasons from 2000 to 2007. The series focuses on the close-knit mother-daughter relationship between Lorelai (Lauren Graham) and Rory Gilmore (Alexis Bledel), who live in the small town of Stars Hollow, Connecticut. The plot follows the two as they navigate school, careers, and their love lives.
One of the most prominent relationships on the show is that of Rory and Logan Huntzberger, played by Matt Czuchry. Rory meets Logan, a wealthy legacy student, at the start of her sophomore year at Yale. Despite his arrogance and their antagonistic attitude toward each other, Rory quickly develops an attraction to Logan. The two begin dating casually before Logan decides to commit to Rory — a rare move for him — and the two become exclusive. The two dated seriously for the rest of the series, and, at the end of Season 7, Logan proposes to Rory at her graduation party. However, she turns him down, saying she's not ready to get married, and they ultimately break up. However, in the show's 2016 revival, "Gilmore Girls: A Year in the Life," it's revealed that Rory and Logan are sleeping together again — even though he's engaged to someone else. Thus, when Rory tells Lorelai that she's pregnant in the final moments of the revival, there's a significant chance that Logan could be the baby's father. 
Overall, Logan is an essential character to the relatable moments and world of "Gilmore Girls," and Czuchry nails the role. This is why fans may be surprised to learn that Czuchry originally auditioned for a few other roles.
Czuchry originally auditioned for other love interests of Rory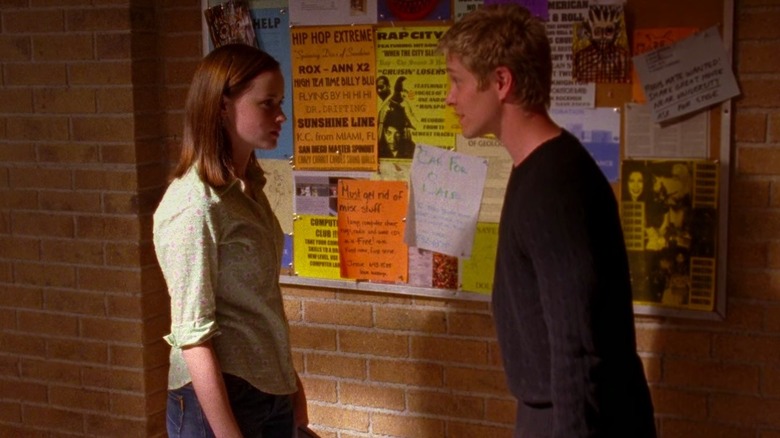 The WB/Netflix
In June 2015, the "Gilmore Girls" cast and writers Amy Sherman-Palladino and Daniel Palladino all came together again for a reunion panel, which Entertainment Weekly covered. While there has been a "Gilmore Girls" secret Matt Czuchry refuses to spill, he did reveal something interesting during the panel: "I actually auditioned twice for two different roles over the course of the year, and Logan."
While the actor did not specify which roles he auditioned for before landing Logan, he has previously talked about his audition process. In 2006, while the show was still on the air, Czuchry spoke with My Fanbase and answered which other roles he had auditioned for. It turns out the parts were of Rory's other potential love interests: Jess (Milo Ventimiglia), who Rory dates in Season 3, and two characters who are interested in Rory, Tristan (Chad Michael Murray) and Marty (Wayne Wilcox).
Czuchry's statement at the panel seems to contradict what he told Fanbase as he said the process happened over the course of a year. However, if he auditioned for Tristan and Jess, both of whom come into the show in earlier seasons, the total time he spent auditioning must have spanned over a year. 
But, whatever the case may be, fans sure are happy that he ended up playing Logan. 
Czuchry wishes Rory and Logan had ended up together
The CW/Netflix
In January 2021, Czuchry sat down with Us Weekly for an interview, during which plenty of "Gilmore Girls" topics came up in conversation. The actor then revealed that were it up to him, Logan and Rory would have ended up together.
Czuchry said, "If I were writing it, from my perspective, [for] Logan, I've always seen [it] as Rory is the one. That's his love, and he would do anything for her, including giving up the whole family business." The actor also noted that he thinks Logan's ties to his family were the main reason things didn't work out between him and Rory the first time around (as his strict father disapproved of Rory), as well as the fact that Logan poorly timed his proposal to Rory. And while the revival did give the characters another chance at love, it also left "Gilmore Girls" fans with some big unanswered questions.