The Cobra Kai Scene That William Zabka Said Was Art Imitating Real Life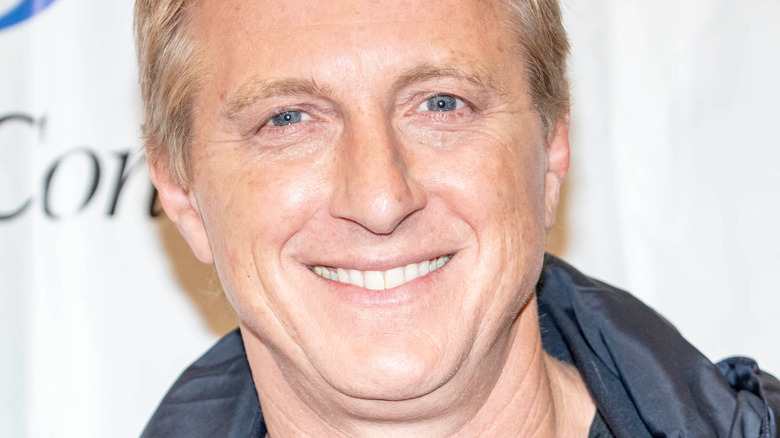 Eugene Powers/Shutterstock
Projects like "Cobra Kai" show that you can't keep a good franchise down. A continuation of the "Karate Kid" franchise that begins over 20 years after the last movie in the original series came out, "Cobra Kai" brings back Daniel LaRusso (Ralph Macchio) and Johnny Lawrence (William Zabka), who are now in middle age with children of their own. However, what sets the series apart is how much it focuses on Johnny, who was the antagonist to Daniel in the first film.
This new approach has helped "Cobra Kai" to succeed against the odds and successfully revive such an old franchise for fans (via Rotten Tomatoes). The accomplishment is particularly impressive when you consider that "The Karate Kid" was very much of its time. Now, with five seasons under its belt, the series remains consistently popular as it continues to add new cast members and up the stakes when it comes to the fights between the rival dojos at the heart of the story. Since "Cobra Kai" follows Johnny from the start, Zabka has surely had many memorable moments while filming the series, but there's one from Season 2 that sticks out for a very specific reason.
William Zabka and the cast did the Big Bear scene in real-life, too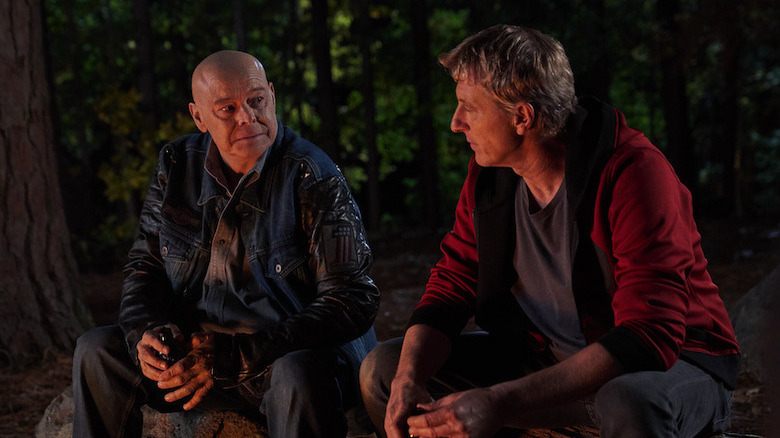 Bob Mahoney/Netflix
William Zabka joined the cast and crew of "Cobra Kai" to sit down with Netflix and discuss the series in the wake of its 5th season. When asked what it was like to reunite with the cast from the original movies after so long, Zabka was very open with his feelings. "I really missed them in Season 1," the actor recalled. "I was like, Johnny's the head of the snake, but where's the rest?"
Naturally, after going so long without working with the cast members who played the original members of the titular dojo, "Cobra Kai" would feel a lot different with them back in the mix. "We went and did Big Bear in the show, went to Big Bear, and we actually had done that in real-life," Zabka explained. The trip Johnny and his old friends take in the show is motivated by the fact that Tommy (Rob Garrison) is dying of a terminal illness. Not only does Tommy die shortly thereafter, but Garrison himself also passed away not long after filming the scenes (via Daily Express), adding an extra layer of emotional resonance to the story. 
It's definitely got to be a bit surreal to act out a scripted version of what you and some friends had done in reality, and it sounds like it was definitely a bit of a trip for Zabka. "We'd been up in Big Bear; we'd camped out," he explained. "So it was like, you know, life imitating art, art imitating life."