Who Is Bix Caleen In Star Wars' Andor?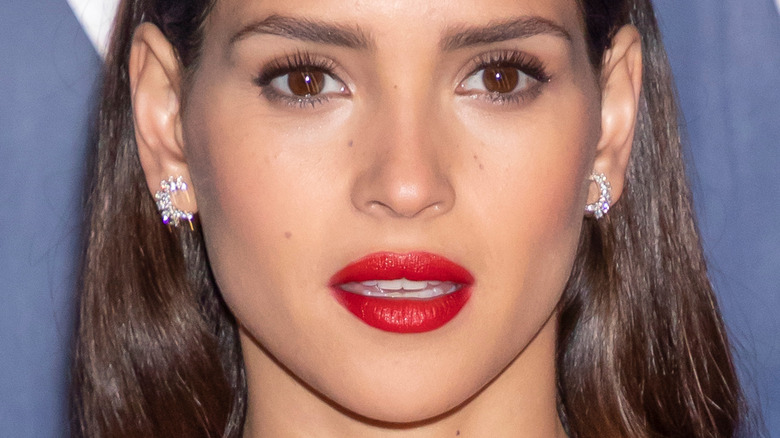 Sam Aronov/Shutterstock
The "Star Wars" universe is set to return with "Andor," a two-season event series that focuses on Cassion Andor (Diego Luna), an intelligence officer for the Rebel Alliance. The character first debuted in 2016's "Rogue One: A Star Wars Story," where he and a motley crew of rebels helped steal the plans for the Death Star, paving the way for Luke Skywalker (Mark Hamill) and company to kickstart the Empire's downfall. Set to premiere on Disney+, "Andor" will consist of 24 episodes across two seasons and is set some five years before "Rogue One," meaning it's unlikely that audiences will see Andor cross paths with Jyn Erso (Felicity Jones), his friend and accomplice during the Death Star mission.
Andor's other close friend, droid K-2SO, also isn't on track to appear during the first season. While speaking with The Hollywood Reporter, series creator Tony Gilroy opened up about how the character could possibly show up in the second season. "We're starting him so far away from the person who would know how to — or be motivated to — reprogram an Imperial droid," Gilroy said of Andor's trajectory as a character. While Andor won't have his beloved droid, will he have any other close friends with him during his espionage? From the looks of it, Andor might have an accomplice in Bix Caleen, a mysterious new character created just for the "Star Wars" series. 
Bix Caleen is a mechanic who shares a mysterious past with Cassian Andor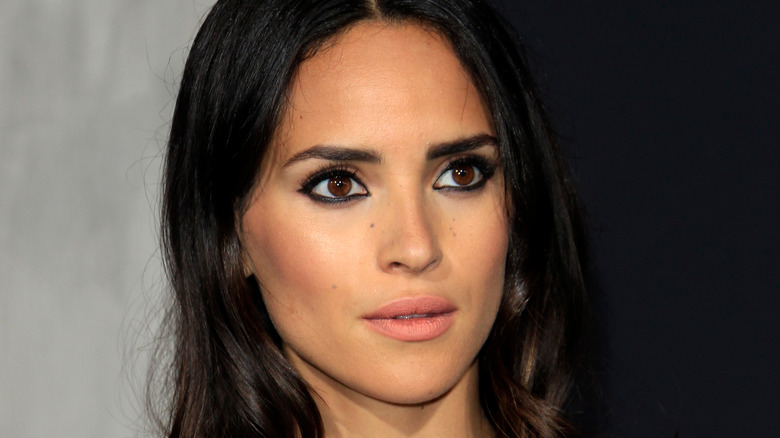 Kathy Hutchins/Shutterstock
One of the most interesting characters in "Andor" appears to be Bix Caleen, played by Adria Arjona. Most recently seen in "Morbius" and "Triple Frontier," Arjona is making her "Star Wars" debut with "Andor" as a mechanic with an elusive past. Though details are slim on the Disney+ character, a brand new clip from the series (via Soul of a Nation) shows Cassian Andor (Diego Luna) entering Caleen's shop, hoping to make contact with a trader. Andor's needs are urgent and Caleen senses that the Rebel spy has gotten himself embroiled in something larger than he can handle.
From their brief banter, it's apparent that the duo share a history, and in an interview with Collider, Arjona described Caleen and Andor as childhood friends. "Bix is someone that isn't afraid of getting her hands dirty. She's a risk-taker. She is bold and fearless," Arjona revealed to the outlet. And while Andor and Caleen might be childhood friends, there have been some issues in the past which have led to contention, which can be spotted in the clip where the Rebel spy visits his friend at her salvage yard. "You can almost tell that their trust has been built and broken and built and broken over the course of many, many years," Arjona discussed. Despite their issues, Arojna went on to describe Caleen as both caring and protective.
While Caleen and Andor appear to be at odds at the start of the series, it remains to be seen how exactly the mechanic plays into the larger "Star Wars" universe.