Stranger Things Star Maya Hawke Has A Shocking Wish For Season 5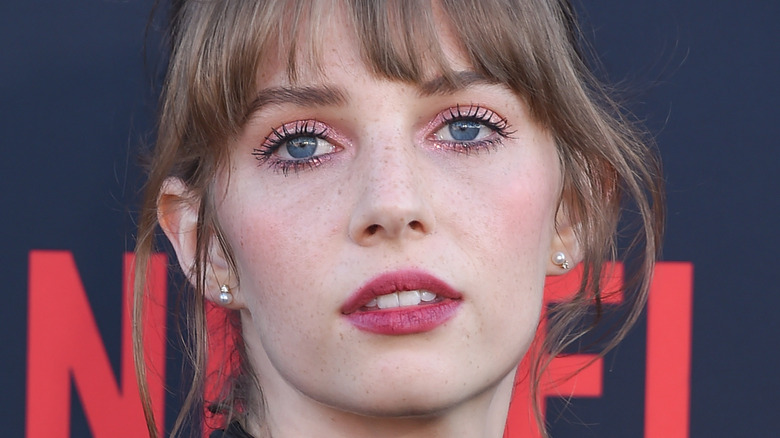 DFree/Shutterstock
Although Robin Buckley (Maya Hawke) did not appear on "Stranger Things" until Season 3, the character has since become integral to the series. Robin is one of the most likable "Stranger Things" characters because she is funny, smart, brave, and always helpful in accomplishing the mission at hand.
Her unlikely friendship with "dingus" Steve Harrington (Joe Keery) provides heartwarming comic relief during tense moments in the show. Plus, she helps Steve succeed in ways that he could not always manage alone, making the two a great team for "babysitting" the younger kids, decoding secret Russian messages, or saving the world from monsters.
Given how important Robin has been in the past few seasons of "Stranger Things," and given how popular she is among fans, she is sure to play a major role in the final season. Although it remains to be seen what exactly will happen to her character, Maya Hawke has some of her own ideas about what would make a satisfying character arc for Robin.
Maya Hawke would love to die heroically in Stranger Things Season 5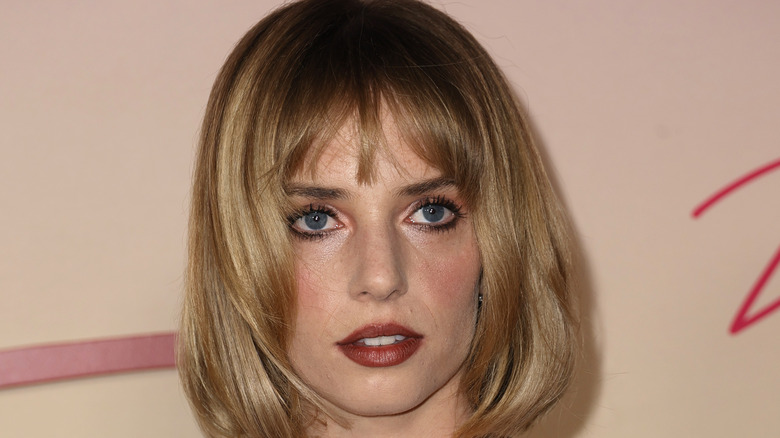 Frazer Harrison/Getty Images
In an interview with Rolling Stone, regarding her wishes for Robin's role in the final "Stranger Things" season, Maya Hawke gave the grim response, "I would love to die and get my hero's moment. I'd love to die with honor, as any actor would." There's no question that things have gotten serious in the world of "Stranger Things" and will get even more serious in Season 5. Given how dangerous the situations are on the show, it's remarkable how few of the major characters have died so far. Perhaps this is why, in an interview with TheWrap, Eleven actor Millie Bobby Brown declared that the show needs to start killing some people off, arguing, "The Duffer brothers are two Sensitive Sallies that don't want to kill anyone off."
Despite wanting Robin to die, Hawke has a different perspective on the creators' hesitance to kill characters. She told Rolling Stone, "I love the way that the Duffer [b]rothers love their actors. The reason that they write so beautifully for me and for everyone else is because they fall in love with their actors and their characters, and they don't want to kill them. I think that's a beautiful quality that they have, and I wouldn't wish it away." Time will tell whether Robin survives Season 5. However, it seems like whether she lives or dies, Hawke will be satisfied, as long as Robin plays a major role in saving the day, which she will surely do because of her intelligence, loyalty, and good heart.