The Devastating Death Of Irene Papas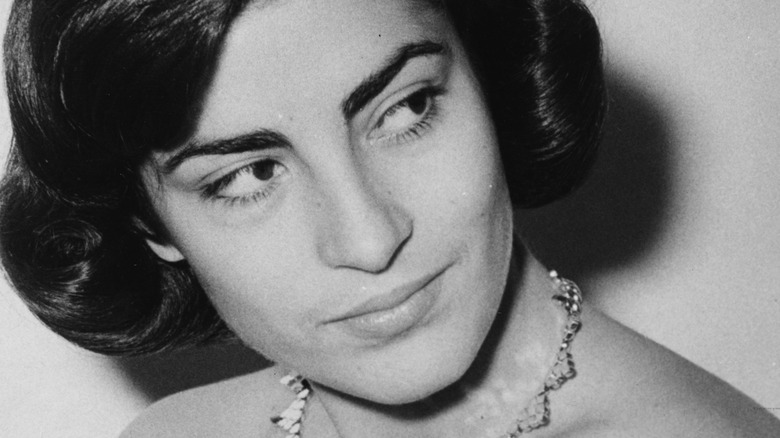 Keystone/Getty Images
Greek actor Irene Papas, best known for her roles in "Zorba the Greek" and "The Guns of Navarone," has died in her hometown of Chilimodion, Corinth, according to a Facebook post from the Greek Ministry of Culture and Sport. IMDb credits her with 85 appearances in film and television over seven different decades, from 1948's "Fallen Angels" to 2004's "Ecuba," an adaptation of Euripides' classic play "Hecuba," for which Papas also served as director. 
Papas' cause of death was not immediately made known, although Variety reports that she had been living with Alzheimer's since at least 2013. Her age has been reported as both 93 and 96 at the time she died, with Variety and other sources claiming September 3, 1929, as her birthdate and others like NPR listing the same date in 1926.
In the Facebook statement, Greek Minister of Culture and Sport Lina Mendoni wrote, "Magnificent, noble, dynamic, Irene Papa [sic] was the personification of Greek calling on the movie screen and the theater scene, an international star who exuded Greekness. With the power of her talent and the charm of her personality, she conquered the world of cinema and theater."
Papas was a versatile performer who lived a fascinating life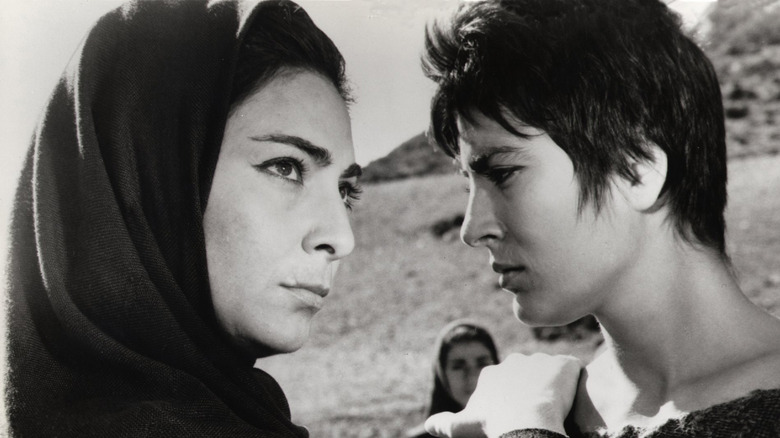 United Archives/Getty Images
Irene Papas was born Irene Lelekou to Eleni Prevezanou and Stavros Lelekos, both teachers. According to Greek Gateway, Papas was interested in acting as a young girl but didn't have a chance to indulge that passion until her family moved to Athens when she was 7 years old. She married director Alkis Papas when she was 21 but they were divorced after three years. 
Papas showed a broad array of talents in her nearly 70-year career. Aside from her long list of European and American film and television credits, she starred in numerous Greek stage tragedies and Broadway productions and also lent her voice to compositions by countryman Vangelis, who died in May 2022. She told NPR's Morning Edition in 1984, "I never thought there was a difference between a dramatic actor and a comic actor. I think there are good actors and bad actors ... I would love one day to play tragedy, and the next day to be a nightclub act. Why not?"
When legendary actor Marlon Brando died in 2004, Pappas told the Italian newspaper Corriere Della Sera she had an extended secret affair with him that began in 1954. "I have never since loved a man as I loved Marlon," she said, per the New York Post. "He was the great passion of my life, absolutely the man I cared about the most and also the one I esteemed most, two things that generally are difficult to reconcile."