American Pickers' Mike Wolfe Says This Was His Most Successful Find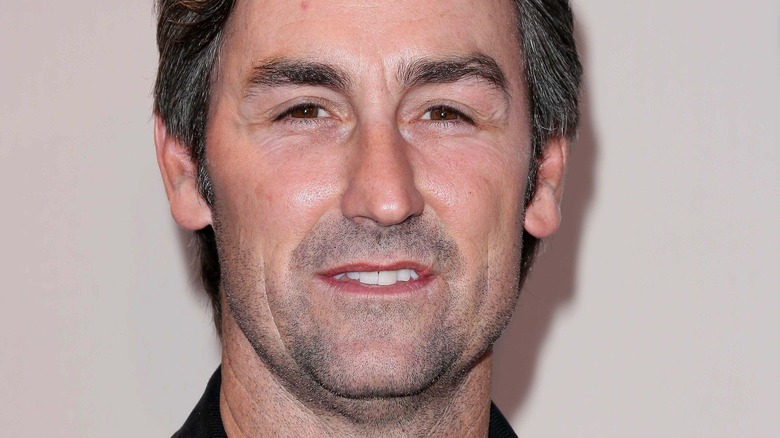 s_bukley/Shutterstock
No piece of American history is completely lost while the "American Pickers" crew is doing what they do best — scouring old barns, garages, and any other places they can find for buried treasure. The series kicked off in 2010 on History with hosts Mike Wolfe and Frank Fritz and followed the pair as they traveled to rural America on the lookout for items that many may have forgotten with time. "American Pickers" gives viewers the thrill of the search along with the historical background on pieces of American history.
There appears to be a market for everything, from signs to cars to vending machines. Even today, as the show enters Season 23, Mike Wolfe and his brother and new co-host, Rob Wolfe, turn a profit on the majority of what they discover. While there are a few fans ready to boycott "American Pickers" and its new seasons entirely, there's no doubt that over the years, the series and the antique-flipping business it follows have had plenty of success. Some wins are more prominent than others though, and while this particular find didn't happen on the show, Mike Wolfe remembers what he considers to be his biggest success in his years as a picker.
Mike Wolfe found pieces of history hidden in Illinois
In an interview with Antiques and Hearts, Mike Wolfe was asked what his best find ever has been in his time as a picker. "You know, when people ask that, they usually want to know what I made the most money on. But for me, 'best' is something different. My best pick was in Rock Island, Illinois. I found paintings and original literature from the 1878-1880 Schwatka Expedition when Frederick Schwatka and his team made the longest trek in history through the Arctic in search of the remains of an ill-fated 1845 expedition. What I found were remnants of history that had been totally lost. To me, they were priceless. But I did sell them, for just $5,000, to the Alaska State Museum in Juneau, where they truly belong."
The Schwatka Expedition was one of the longest journeys recorded by a European-North American expedition. It also took place in freezing arctic conditions (via Cambridge University Press). The artifacts that Wolfe uncovered in Illinois are genuine pieces of history that had been hiding away for decades, waiting to be unearthed and appreciated. His respect and fondness for the discovery also gives fans a glimpse into what "American Pickers" was really like before History picked up the show. Finding these items allowed Wolfe to provide more context to a historical event that may have been missing a few things.