James Gunn Responds To Disney-Fox Merger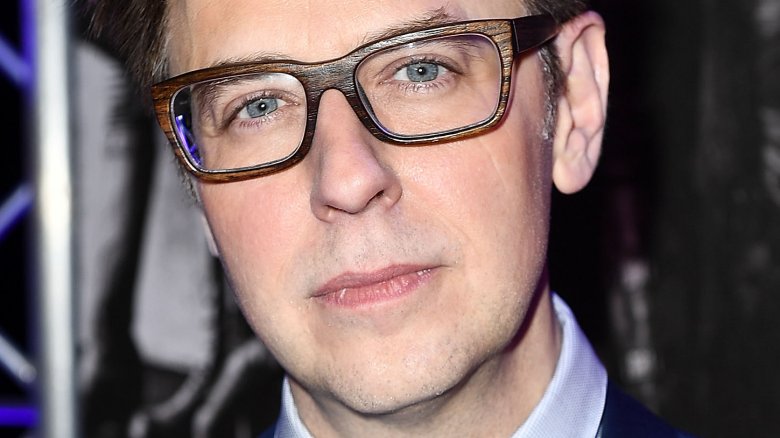 Getty Images
The news that Disney had acquired over $52 billion worth of assets formerly belonging to 21st Century Fox made plenty of Marvel fans do a happy dance on Thursday morning. But how does the deal, which brings characters from the X-Men and Fantastic Four properties over to the studio's Disney-owned cinematic universe, make Marvel creatives feel?
James Gunn, the mastermind behind Guardians of the Galaxy Vol. 2 and Vol. 2, took to Twitter to speak his mind about the Disney-Fox merger. As it turns out, he couldn't be happier about the whole thing.
"While there are many aspects to Disney's acquisition of 21st Century Fox's assets, I am personally incredibly happy about it, for obvious reason. Welcome home, old friends," Gunn wrote, including a link to a story that announces the X-Men and Fantastic Four are joining Marvel once more thanks to the deal. For dramatic effect, and to accurately portray his feelings, Gunn added the "Loudly Crying Face" emoji to the end of his tweet.
The filmmaker followed up from that tweet with another that featured a picture of ancillary X-Men character Doop, the squidgy green spheroid creature (that's actually a product of a Cold War-era military experiment) and member of the mutant super-teams X-Force and X-Statix, who made his comic book debut in X-Force Vol. 1 #116. "Just saw this guy pulling up next to my office," Gunn captioned the photo, which shows Doop riding an American flag-lacquered motorcycle that has a menacing tiger perched on its back wheel cover.
Gunn then responded to Knocked Up and Trainwreck director Judd Apatow, who tweeted his own reason for happiness over the acquisition deal. "Here's why I am happy about it—the studio [Fox] will no longer be owned by the Murdochs who are toxic to our country and government because they are part of a propaganda arm which has no interest in anything but making them richer. Hopefully, overall, less movies won't be made," said Apatow. Gunn made a rejoinder, writing, "I was thinking more about, like, you know, the Silver Surfer, but this is a valid point as well."
As for how the deal might directly impact Gunn's creative possibilities, the filmmaker previously stated that he and Marvel head Kevin Feige are focusing on including additional cosmic characters into the Marvel Cinematic Universe–"shepherding the future of the Marvel cosmic universe," as Gunn puts it. This chatter could mean that Gunn might make use of Fox-housed cosmic characters like the Silver Surfer, the Fantastic Four villain Annihilus, or even Jean Grey's alternate persona Dark Phoenix in upcoming Guardians movies. Fingers crossed.