Why Does Truck 81 Have A Goat Crest On Chicago Fire?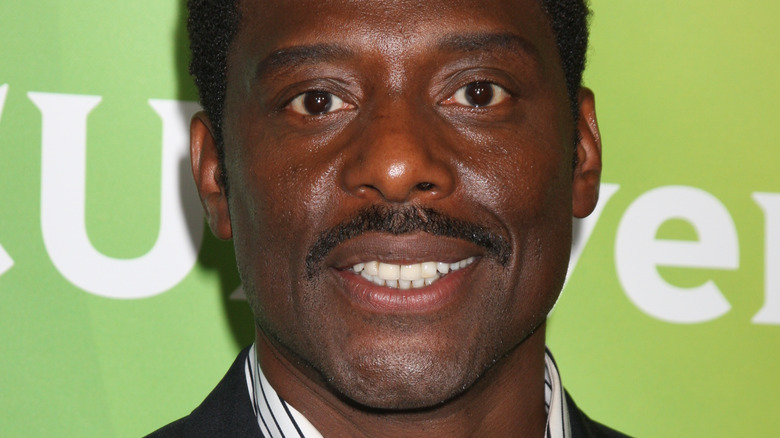 Kathy Hutchins/Shutterstock
As true Chi-Hard fans of the long-running first responder hit "Chicago Fire" can likely tell anyone who asks, Truck 81 on the series sports a somewhat unusual crest. The image in question is that of a rearing, horned goat with the text "Fightin' 81" in the banner beneath it.
As it turns out, this image is unique to Truck 81 and its crew. The other vehicles that call Firehouse 51 home on the show all have their own crests, each with its own distinctive emblem. The water-pumping Engine 51, for instance, features a two-humped camel. Rescue Squad 3, on the other hand, roars into action with the image of Cerberus, the three-headed dog who guards the gates of Hell, blazoned on its doors with the motto "Born of Fire." In each case, the image holds special meaning for the vehicle's crew, denoting either the capacious water-bearing ability of a camel or the triple-headed canine's fierce determination to do its duty in the face of fiery odds. 
But in light of these two latter examples of crests, and the vehicles that bear them, what meaning does the rampant goat on Truck 81 have for its "Chicago Fire" crew members.
The goat crest on Truck 81 on Chicago Fire holds special meaning for Chief Boden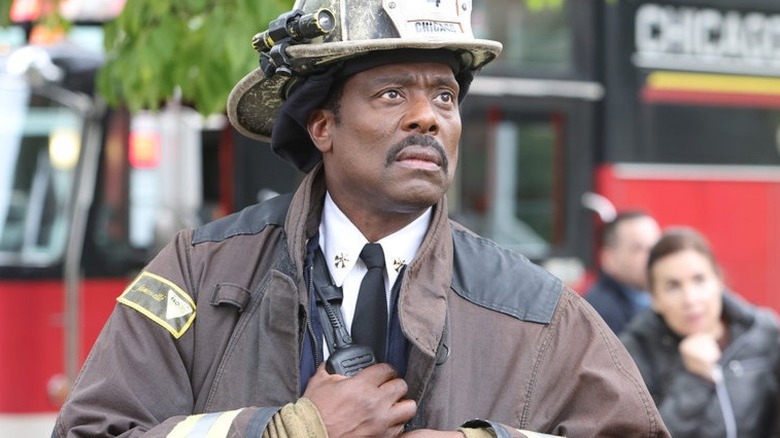 Adrian Burrows Sr/NBC
The saga of Truck 81's unlikely crest is revealed in the second episode of Season 1, as former Firefighter Brian "Otis" Zvonecek (Yuri Sardarov) questions the reason for the truck having such a less-than-heroic animal as its mascot. 
As the episode progresses, Otis is given a variety of explanations for the goatish crest. One tale claims the crest commemorates Truck 81's first fire call, made in response to a blaze at a goat farm in Chi-Town's Little Italy. Another legend claims the fire station used to keep a goat to trim its lawn. Yet another story links the image to the Curse of the Billy Goat, supposedly due to the owner of the Billy Goat Tavern cursing the Chicago Cubs' baseball team when his pet goat was once denied entrance to a game.
And the truth behind Truck 81's unique artwork? 
As Otis learns from Chief Wallace Boden (Eamonn Walker), the crest was devised to honor the house's first chief and Boden's mentor, Billy "Goat" Bukanski. So, while the other crew's on "Chicago Fire" may have more mission-appropriate designs on their rides, Truck 81 can rightly lay claim to a crest with a truly historic Firehouse 51 pedigree.