Supernatural Fans Agree That This Pivotal Dean Moment Blindsided Them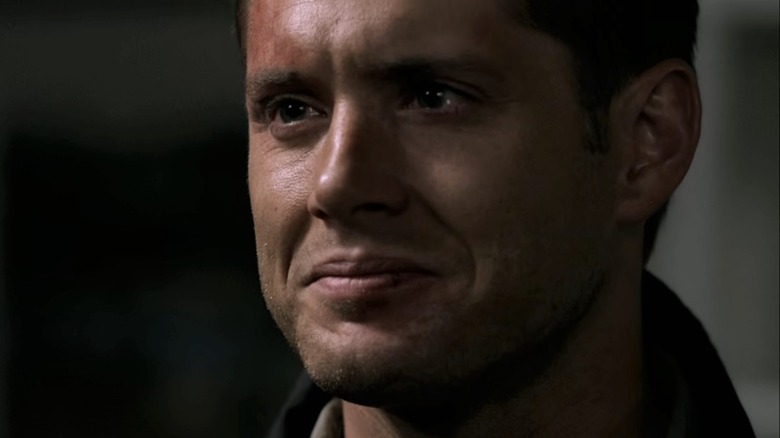 CW
Considering it ran for 15 years, many fans of the CW's hit horror series "Supernatural" likely thought that the show might just go on forever. The series started out relatively tame. Sam (Jared Padalecki) and Dean Winchester (Jensen Ackles) set out to look for their father who went missing on a hunt and along the way, they take on some ghosts and cryptids.
The pilot episode features the brothers uncovering the secrets behind a ghost known as a Woman in White. From there, they follow clues left behind by their father that lead to unsolved supernatural cases that he wants them to handle while he deals with something bigger and more important. With episodes based on popular urban legends like Bloody Mary, well-known folklore creatures like Wendigo and vampires, and ghosts around every corner, "Supernatural" immediately captured viewers' attention.
"Supernatural" raised the stakes every season. Starting with finding Sam and Dean's father in Season 1 and hunting the demon that killed their mother in Season 2, the show's original pace started out smoothly. But one huge twist at the end of Season 3 proved to be a major blindside for fans.
Season 3 upped the ante by sending Dean to Hell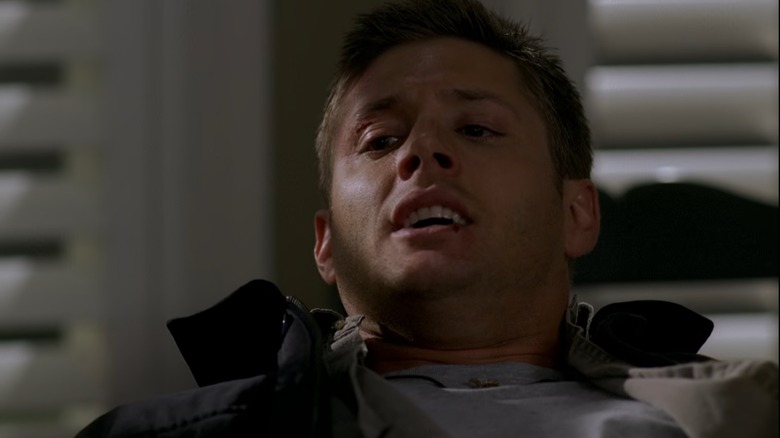 CW
"Most surprising moment that caught you off guard?" u/PumpkinImpossible inquired on the r/Supernatural subreddit. The first response came from u/mmahv, who simply answered, "Well I was pretty sure there was NO WAY Dean was really going to hell in Season 3 so..."
At the end of Season 2, Jake Talley (Aldis Hodge) kills Sam. In an attempt to save his brother, Dean enters a crossroads deal to bring him back. The demon only gives Dean one year because she isn't supposed to be making deals with the Winchesters.
Due to the buildup throughout Season 3, most fans likely expected Dean to escape Hell's clutches. After all, the brothers survived some truly questionable situations throughout the series thus far, and on top of that, in the early seasons of "Supernatural," the idea of going to Hell seemed so final. But then came the Season 3 finale "No Rest for the Wicked," which ends with the clock running out on Dean's deal. The final shot sees him strung up in chains and screaming for help – his soul has been sent to Hell. 
Although this all aired back in 2008, and both brothers went on to experience much worse, the initial shock of Dean going to Hell still hasn't quite worn off. It taught "Supernatural" fans a vital lesson: Anything can happen and the Winchesters, despite how important they are, are not safe.
Fans still think this is one of the defining moments of Supernatural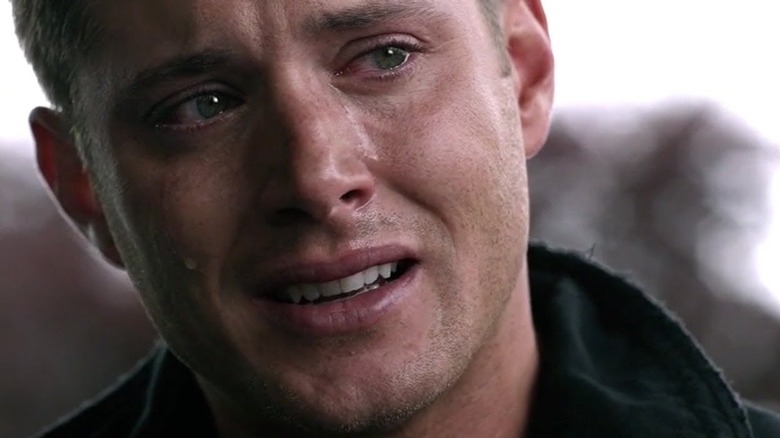 CW
"That was shocking, but that's what made it so good, most tv shows don't have those kinds of endings, I thought they would save him for sure," wrote u/Avaliable_Message129 on the Reddit thread where fans discussed the surprise of seeing Dean actually go to Hell. This response makes sense because most shows don't have the guts to commit to the awful ending. Redditor u/natsugrayerza even said, "I know! It's really cool that they actually did it."
The commitment to the storyline helped make the Season 3 finale one of the best episodes of "Supernatural." Before the series became known for its elaborate and convoluted twists and turns, this stood out as one of the most daring-yet-rewarding cliffhangers ever. It's arguably what elevated the show to be something more than good and, for a while, it was great television.
Even Jensen Ackles, the actor who played Dean, told IGN that he didn't expect Dean to actually go to Hell, but he liked that they committed to it. "I loved it because everybody's expecting you to figure a way out because the guys always do. The brothers always figure out a way to save each other. And I really like that we failed. It gave me what I want in a way I didn't expect it," Ackles confessed.