How American Pickers Once Shut Down Several Streets In Nashville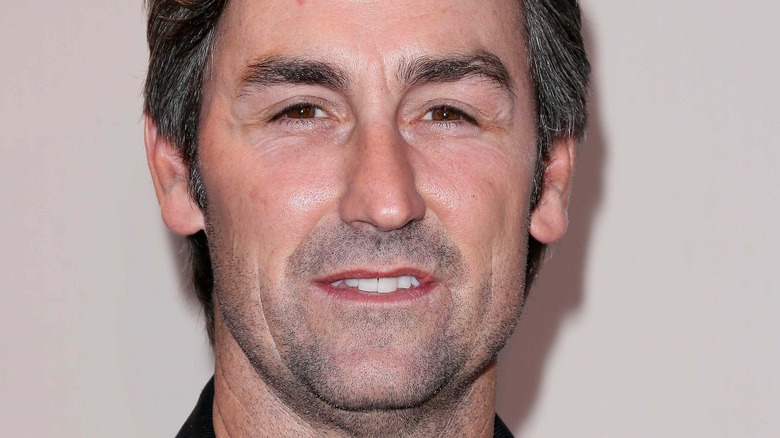 s_bukley/Shutterstock
It's hard to believe, but History's beloved antiquing reality series "American Pickers" has been on the air for 12 years already. And given its enduring popularity, it's safe to assume it'll be around for quite a few more before all is said and done. Of course, part of the history-centric series' charm is that it also doubles as a sort of travelogue, with "American Pickers" host and creator Mike Wolfe traversing parts of the country, and at this point the world at large, in search of the perfect pick.
Despite the rambling road show "American Pickers" presents week in and week out, most series fans know many items Mike and his various co-hosts pick eventually find their way to one of Wolfe's Antique Archaeology showrooms to be gawked at, and/or purchased by fellow antiquers. One of the two Antique Archaeology storefronts can be found in the heart of Downtown Nashville's Marathon Village district. And as many Downtown Nashville dwellers might recall, the "American Pickers" crew actually shut down several city blocks in the area way back in 2011. 
While residents were no doubt perturbed by the wide-reaching shutdown, it seems the Pickers had a very specific reason to make it happen.
The Pickers shut down the streets of Nashville to shoot a Dr. Pepper-inspired ad
Back in 2011, "American Pickers" was far from the pop culture phenomenon it's become in the last half-decade plus. Back then fledgling History hit was still carving out a corner for itself in cable television's increasingly overstuffed reality series landscape. And at the time of the downtown shutdown initiated by the "American Pickers" crew, it's unclear if Mike Wolfe's Antique Archaeology store in Nashville was even open. The reality star was, however, calling Music City home by then, so it's not surprising he'd bring the production to town.
As for why the "American Pickers" team shut down several city blocks in Nashville, the gang took over those blocks to shoot an intricate promo for the show, according to Entrepreneur.com. Said promo fronted Mike and his longtime co-star Frank Fritz in a full-blown "American Pickers" musical production. The ad was fittingly inspired by the iconic Dr. Pepper "I'm a Pepper" campaign, which featured "An American Werewolf in London" star David Naughton in a song-and-dance heavy ditty about joining the Dr. Pepper-loving masses.
The "American Pickers" version understandably features less dancing from frontmen Wolfe and Fritz, though the duo seemingly did do their own singing. The ad does, however, feature loads of background artists who more than make up for Mike and Frank's general lack of moves. And given the ad's lavishly over-the-top production, one can easily understand why a couple of blocks in downtown Nashville needed to be shuttered to make the magic happen.