The Blue Bloods Character You Likely Forgot Batgirl's Ivory Aquino Played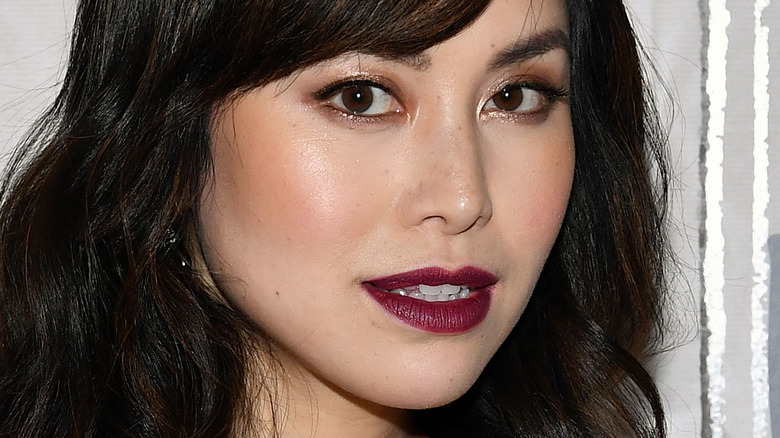 Slaven Vlasic/Getty Images
Before almost entering the DCEU, actress Ivory Aquino had her breakout role as Celia Chung in the LBGTQ docudrama "When We Rise" that aired on ABC in 2017. Since then, she has continued to add to her exceptional resume, and some fans may have trouble keeping track of all the personas she has portrayed.
The talented up-and-comer started in the theater arena before she jumped to TV and movies (via About the Artists). On the small screen, her notable credits include appearances on "New Amsterdam," "FBI: Most Wanted," and "City on a Hill" (via IMDb). When it comes to cinema, Aquino had supporting roles in the critically acclaimed film "Lingua Franca" (via Rotten Tomatoes) and the movie "Lapsis," the latter of which Variety called a "clever indie political satire of gig-worker economics."
While those are impressive accomplishments, it is hard to deny that her biggest claim to fame was being cast in "Batgirl." Unfortunately, fans got some terrible news about the Barbara Gordon-focused feature last month and learned it wouldn't be coming out. Aquino was set to play Barbara's friend, Alysia Yeoh, and she, like most fans, really wants the film to be released. She even went as far as authoring a heartfelt letter to Warner Bros. Discovery to try to convince them to show the world the movie.
While it's a shame viewers can't watch her in "Batgirl," they can still check out her previous work. Interestingly, many fans may not realize that she once played a significant role in an episode of the long-running CBS series "Blue Bloods." 
Ivory Aquino played Ashley Roberts on Blue Bloods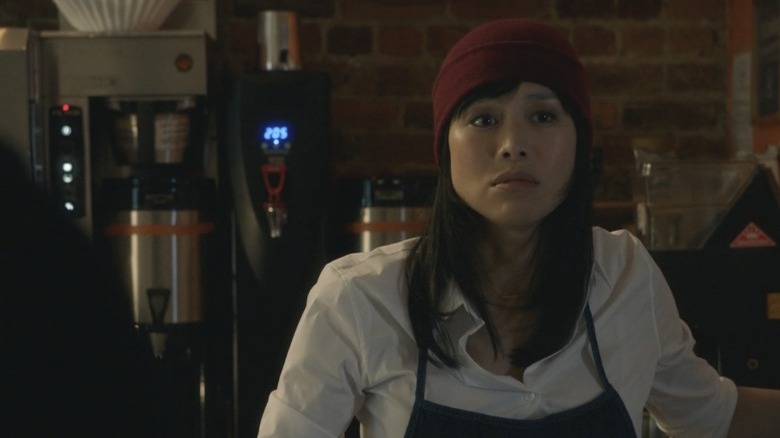 CBS
In "Blue Bloods" Season 11, Episode 11 ("Guardian Angels"), a trans woman is found murdered in a dumpster. Detectives Maria Baez (Marisa Ramirez) and Danny Reagan (Donnie Wahlberg) investigate the crime, which leads them to the victim's friend Ashley Roberts, played by "Batgirl" actress Ivory Aquino. Ashley Roberts doesn't believe cops care about trans people and presses the detectives to find out who committed this act of hate, so it doesn't happen again. She aids them in their efforts, even to the point of going undercover to catch the culprit. Roberts is almost strangled to death when police intervene and arrest the murderer, preventing him from killing anyone else.
Aquino has learned much from her experiences on "Blue Bloods" and other projects like "When We Rise." Whether it's playing a civilian going undercover to catch a killer or a trans rights activist looking to change the system, the actress is not afraid to take on intimidating and ambitious roles. She spoke with Backstage in 2020 about the importance of preparation and how it can better assist actors on set. "As actors, I feel that you're prepared when you've done your research. You have choices that you made for the scene and being armed with those things makes you feel more secure [in your character]," Aquino said. 
Her efforts have led to some noteworthy performances, and its unfortunate fans may never get to see her in "Batgirl." Luckily, they can still enjoy her future projects and relive all of her impressive credits.