The Vin Diesel-Directed Short Film That Helped Launch His Career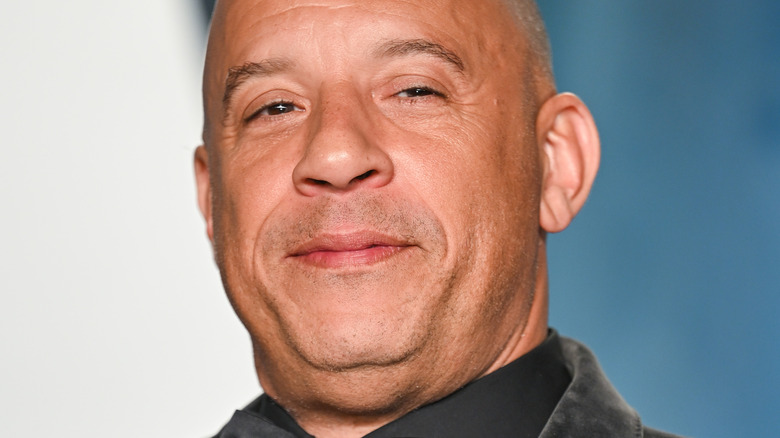 Karwai Tang/Getty Images
It's hard to imagine a movie world without Vin Diesel. Among his most stellar movie achievements, Diesel gave voice to Brad Bird's "Iron Giant," and became the treelike alien Groot in writer-director James Gunn's "The Guardians of the Galaxy" movies and other MCU chapters. Not least of which, Diesel as an actor and producer has had a multibillion-dollar impact on the worldwide box office with his "Fast & Furious" franchise.
The "Fast" series kicked off in 2001, of course, with "The Fast and the Furious" opposite Diesel's late co-star and close friend Paul Walker. But a mere six years before his film career started to rev up, Diesel — whose real name is Mark Sinclair — was a struggling actor looking for his big break in the business. Since he had a tough time landing any roles, Diesel, in true Hollywood fashion, decided to roll up his sleeves and cast himself in his own film, and ultimately, it changed the course of his life and career.
Vin Diesel's Multi-Facial chronicled the actor's real-life audition difficulties
Vin Diesel constantly ran into roadblocks during his early years in Hollywood because of his ambiguous ethnic background. As a result, Diesel chronicled his plight due to his racial ambiguity with the 20-minute short film "Multi-Facial." Written by, directed by, and starring Diesel, "Multi-Facial" depicts Diesel's character going to different casting directors, "being told he's not Black enough for Black roles and not white enough for white roles." When Diesel seems to catch a break with an opportunity to play a Latino, he finds himself out of luck because he doesn't know how to speak Spanish.
"Multi-Facial" was produced for $3,000 and shot in a three-day period, and debuted at the Cannes film festival in 1995. Thanks to the warm reception "Multi-Facial" received at Cannes, Diesel was able to follow up his short film with his feature directorial debut, "Strays." He also wrote and starred in the lead role in "Strays," a crime drama about a bouncer (Diesel) looking for a change after leading a life as a small-time drug dealer. The film earned a nomination for the Grand Jury Prize at the 1997 Sundance Film Festival and as well as more attention at Cannes.
Meanwhile, "Multi-Facial" found its way to director Steven Spielberg. According to Diesel's profile in The Hollywood Reporter, Spielberg was so impressed with the short — as well as a three-page letter Diesel wrote to the Oscar-winning filmmaker — that he cast Diesel as an Italian American soldier, PFC Adrian Caparzo, in his World War II epic "Saving Private Ryan."
Diesel is still unsure of his ethnic background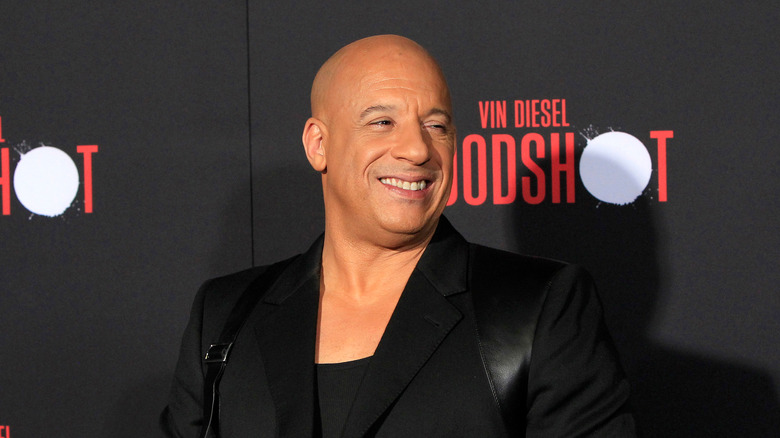 Kathy Hutchins/Shutterstock
While the early career obstacles Vin Diesel faced over his ethnic ambiguity are in the rear-view mirror, the actor-filmmaker has said his heritage still remains a mystery. According to The Hollywood Reporter, Diesel's mother is of English, German, Irish and Scottish ancestry, yet he admitted that he knows nothing of his father's background or ethnicity.
"I never knew my biological father," Diesel once said. "I've always had less information than I would have liked to have had. All I know from my mother is that I have connections to many different cultures."
As for his name change from Mark Sinclair, THR said the actor-filmmaker — who has a fraternal twin brother, Paul Vincent, who worked on "Multi-Facial" — became Vin Diesel when he started working as a bouncer in New York City nightclubs when he was a teen.
Diesel will return as the voice of Groot in the "Guardians of the Galaxy Holiday Special" in late 2022 and will reprise the character again with "Guardians of the Galaxy: Vol. 3" in 2023. Also in 2023, Diesel will star again as Dominic Toretto in "The Fast and the Furious" installment "Fast X."