The Hilarious Way Misha Collins Tried To Pitch His Involvement In The Winchesters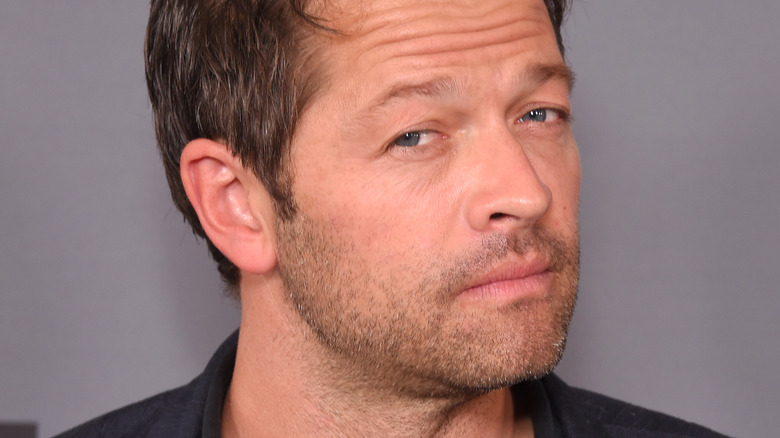 DFree/Shutterstock
The CW's "Supernatural" — created by the mastermind behind "The Boys," Eric Kripke — is quite the anomaly in the world of television. Debuting in 2005, the program ran for a staggering 15 seasons and well over 300 episodes before finally wrapping things up in 2020. While it certainly had its share of ups and downs along the way, a good portion of its fanbase stuck by it through it all. For many, the adventures and sibling dynamic of Sam (Jared Padalecki) and Dean Winchester (Jensen Ackles) proved just too entertaining, shocking, and occasionally funny to leave the series behind.
Nevertheless, at the end of the day, "Supernatural" is indeed gone. However, that's not to say that the universe it spawned won't live on into the future. Announced in June of 2021, "The Winchesters" will set the stage for Sam and Dean's many paranormal missions. Focused on their parents, John (Drake Rodger) and Mary (Meg Donnelly), the program takes a look back at the origins of their love and how they saved the world from all kinds of horrifying threats. Jensen Ackles will narrate the series as Dean, but another "Supernatural" alum would like to take part if the opportunity presents itself.
Misha Collins, the actor behind the angel Castiel who almost ruined "Supernatural," has pitched his inclusion in "The Winchesters" in a hilarious way.
Collins took to social media to pitch Castiel's return on The Winchesters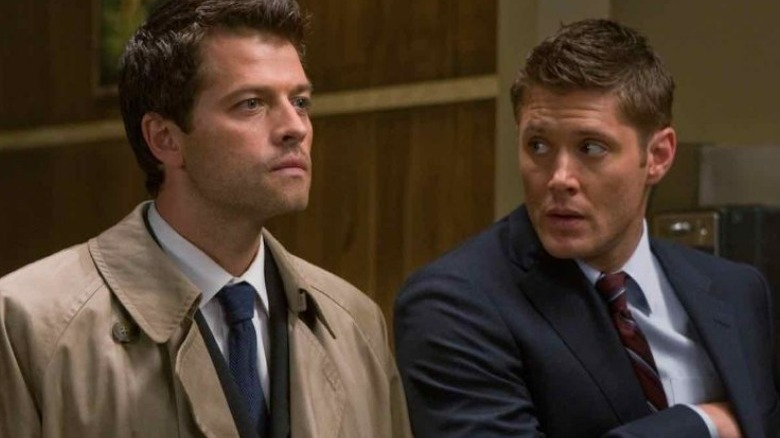 The CW
The same day that "The Winchesters" was announced, Jensen Ackles took to Twitter to spread the word. Evidently, it didn't take long for his "Supernatural" co-star Misha Collins to catch wind of the prequel series, prompting him to pitch his involvement via social media. "Seems like this show would benefit from a time-traveling angel-in-a-trenchcoat character. Just saying," Collins wrote in a Tweet, attempting to sell the minds behind "The Winchesters" on Castiel joining the cast list. Based on the replies, a good number of "Supernatural" fans wouldn't be opposed to such an addition to the show.
On the other hand, many replies weren't too keen on the concept of Misha Collins bringing Cass back for "The Winchesters." This largely has to do with the fact that a good portion of the fanbase isn't interested in the prequel in the first place. In a Reddit thread from u/Jolly_Comfortable_14, "Supernatural" fans chimed in with their complaints about the idea. Some feel that "The Winchesters" is a disappointing choice for a prequel when so many other characters could carry spin-offs of their own, while others fear it'll mess with established "Supernatural" canon for the sake of entertainment. 
"The Winchesters" arrives on October 11, 2022, and for the sake of Misha Collins and those who are hopeful to see more Castiel, fingers crossed he pops up on the divisive prequel series.