The Lucifer Actor You May Not Know Passed Away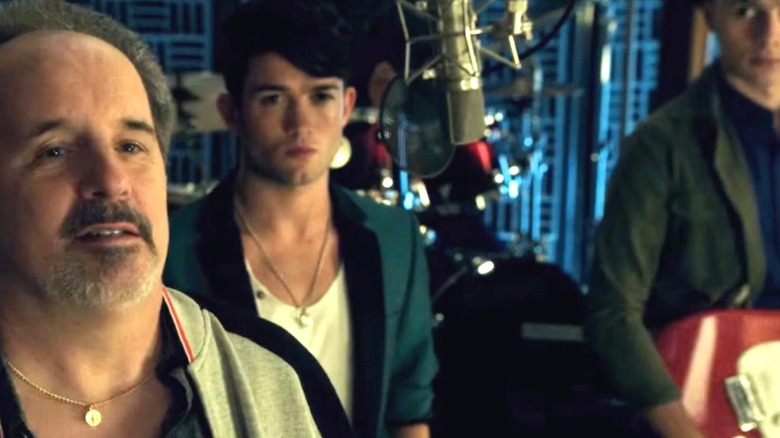 Fox/YouTube
A wonderfully hellish combination of occult mystery and the classic police procedural, the Fox and Netflix series "Lucifer" satiated fans with its unique genre bending style. Starring the magnetic Tom Ellis ("Merlin") as the literal devil himself, the series followed Lucifer as he attempted to seduce his way through the mortal world while deducing its most puzzling crimes. The scope of the series expanded dramatically as the seasons went on, exploring metaphysical planes such as Heaven and Hell. 
Though its first season was initially received as mediocre, the show eventually amassed a dedicated fan base. When it faced cancelation on Fox (after a messy third season), audience outcry helped resurrect it on Netflix (via Deadline). The show was also peripherally connected to The CW's highly popular "Arrowverse," and is rooted in Lucifer's extensive backstory, first introduced to the DC Universe in the page of Neil Gaiman's "Sandman" comics. 
"Lucifer" released its final season in 2021, with no plans for another revival or a Season 7. Looking back, the world of "Lucifer" was crowded with larger than life, often mythical characters, having developed an impressively robust ensemble cast over its six seasons — but sadly, one such cast member recently passed away.
Chris Trousdale died in 2020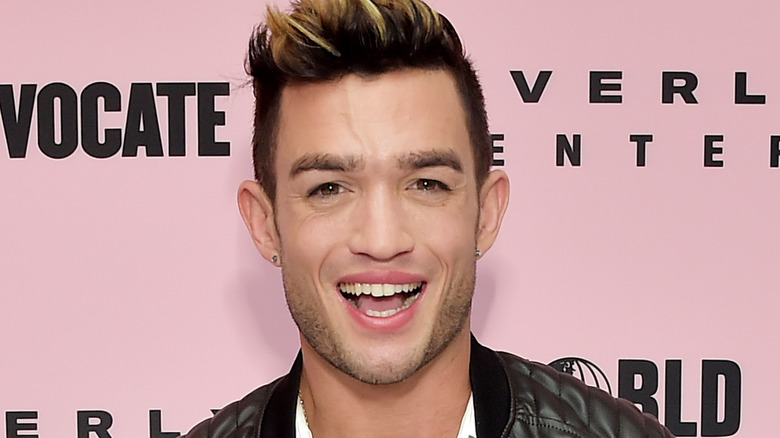 Stefanie Keenan/Getty Images
On June 2nd, 2020, actor and singer Chris Trousdale passed away at the age of 34 in Burbank, California (via ComicBook.com). Trousdale was most widely known as a member of the short-lived early-2000s boy band Dream Street, where he performed alongside Jesse McCartney. Though a New York Times article recounts tension in the immediate aftermath of Dream Street's eventual split, the group reunited virtually to pay tribute to Trousdale (via E! News). 
Though some outlets, including TMZ, initially reported that Trousdale suffered from complications due to COVID-19, Billboard shared a quote from a representative for Trousdale that attributed his tragic passing to an "undisclosed illness." McCartney stated in an interview with E! News that this tragedy brought the remaining members of Dream Street closer together, and that the former bandmates will stay in touch more as a consequence. 
In the last few years of his life, though, Trousdale acted in several films and television shows, including "Lucifer." Here's who he played.
Who was he on Lucifer?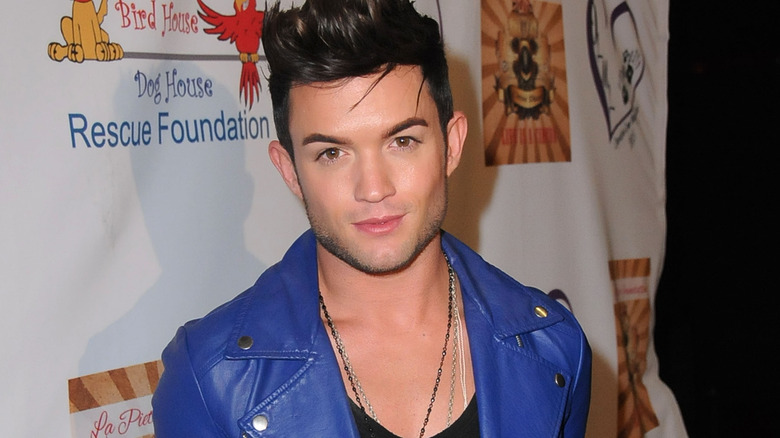 Barry King/Getty Images
Chris Trousdale's role on "Lucifer" was small, but he was there from the very beginning.
In its first ever episode (simply titled "Pilot"), Lucifer Morningstar has already fled his eternal station in Hell, now presiding over a seductive piano bar in Los Angeles. As the plot develops, Lucifer encounters a young singer named Delilah (played by AnnaLynne McCord) whom he previously assisted. The two clearly have a connection, but as the devil escorts his companion into the night, a car speeds by and fires several shots at both of them. Though his demon physiology leaves Lucifer unharmed, Delilah is killed immediately. It's this crime that introduces Lucifer to Chloe (Lauren German), the two now joining forces to track down Delilah's killer. 
After a great deal of old-fashioned detective work mixed with a bit of devilish interrogating, the duo uncover Delilah's murderer as Jimmy Barnes, a record producer who was once engaged to Delilah. Chloe and Lucifer corner Jimmy in a recording studio, where a young band is preparing to record — and a member of this band is played by Chris Trousdale. Trousdale's character is taken hostage by Jimmy before Chloe ultimately takes Jimmy out herself.