Dick Wolf's Family Guy Cameo Featured The Funniest Critique Of His Shows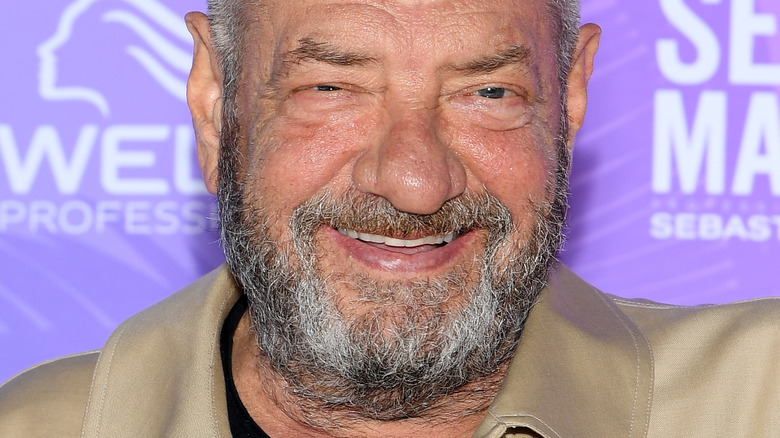 Pascal Le Segretain/Getty Images
"Family Guy" might be a sitcom on the surface, but at heart it's a satire that pokes fun at nearly every aspect of society. One of its biggest targets is the entertainment industry. Each episode is packed full of moments that poke fun at or pay homage to movies, TV shows, and more. Even the opening credits sequence, with Peter (Seth MacFarlane) and Lois (Alex Borstein) singing at the piano about the sorry state of television, is a direct reference to the classic opening sequence from "All in the Family."
One of television's most successful producers is Dick Wolf, the creator of the "Law & Order" and "One Chicago" franchises. In a 2012 episode, "Family Guy" took aim at Wolf and his iconic TV shows. Wolf proved to be good-natured about the situation, agreeing to voice himself in a cameo.
Dick Wolf's cameo came in the Season 11 episode, "Ratings Guy," which aired in October 2012. During the episode, the Griffins are selected to become a Nielsen family. Naturally, this leads Peter to try to "improve" existing TV shows with all kinds of idiotic suggestions. This turns TV into a "vast wasteland," as Quagmire puts it, and ratings plummet. That's where Wolf comes in.
If you've ever suffered from Law & Order fatigue, you'll appreciate this joke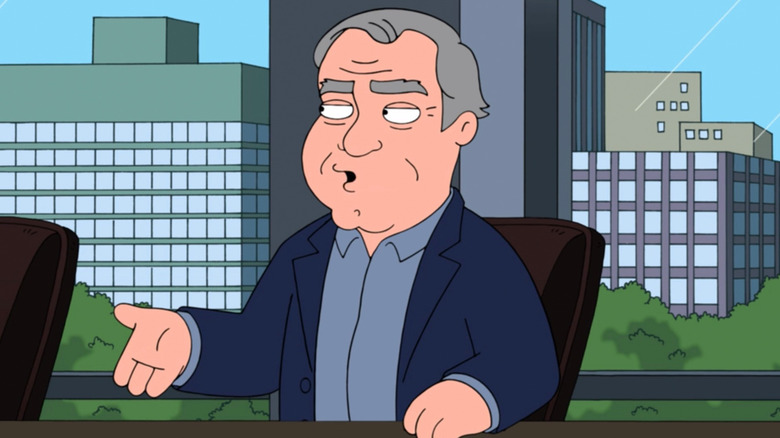 Fox/Hulu
Desperate, Peter assembles the leading TV producers of 2012 to come up with more traditional TV shows to win back the viewing public.
Peter instructs Wolf to make "the same 'Law & Order'" six times. Wolf readily agrees. Then, for an added joke, Peter demands that Wolf marry "Mad Men" creator Matt Weiner, so that his name will be "Dick Weiner." Wolf asks to go by "Dick Wolf-Weiner," and Peter enthusiastically agrees.
Two other big-name TV producers made cameos in the scene and took their lumps. "Lost" creator J.J. Abrams is described as making shows full of "wonder and complexity" that nobody can understand. "Survivor" and "The Apprentice" creator Mark Burnett is told that he makes shows in which people do horrible things to each other for humiliatingly small sums of money.
As for Wolf, while the legendary producer did previously have several "Law & Order" series on the air at the same time, by 2012 the only one left was "Special Victims Unit." Of course, Wolf would go on to repeat the "Law & Order" saturation feat by spawning the three "One Chicago" shows that currently dominate Wednesday nights on NBC. 
Wolf isn't the only person from the "Law & Order" universe to appear on the show. Sam Waterston also made a "Family Guy" cameo in Season 2. For folks who make such serious TV shows, it's nice to know they have a sense of humor about themselves.