The Family Guy Character Even Law & Order Fans Likely Don't Know Sam Waterston Voiced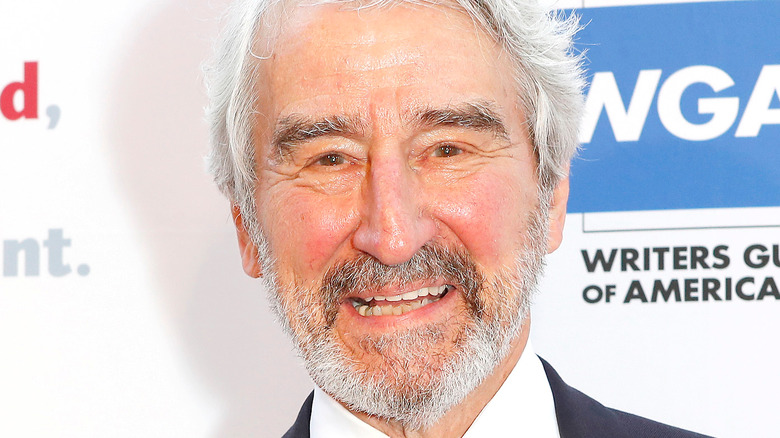 Joe Seer/Shutterstock
Regardless of whether you love it or hate it, there's no denying that "Family Guy" has become a television mainstay in the decades since its arrival. Though its first few years on the air proved turbulent, to say the least, once Seth McFarlane's brainchild found its TV niche in the mid-2000s, the sky was truly the limit. Now in the midst of its 20th season, the series shows little sign of slowing down, so expect to see more out of the many funny, wacky, and appropriately cartoonish residents of Quahog, Rhode Island, in the years to come.
At this point, it's no secret that "Family Guy" more than stands on its own two feet as an adult animated sitcom. However, that hasn't prevented people from drawing comparisons between it and one of its legendary contemporaries, "The Simpsons." They're both about the average American family, include a host of side characters, and they each boast their fair share of celebrity guests every season. Especially on "Family Guy," though, these voice cameos can sometimes slip right past viewers, leading to some surprise when the credits roll.
One of the most clear-cut examples of this phenomenon came from Sam Waterston — yes, Sam Waterston of "Law & Order" fame — when he lent his voice to "Family Guy" on two occasions. Here's who he played, which episodes he popped up in, and how he factored into the story.
Waterston took on the role of Dr. Bruce Kaplan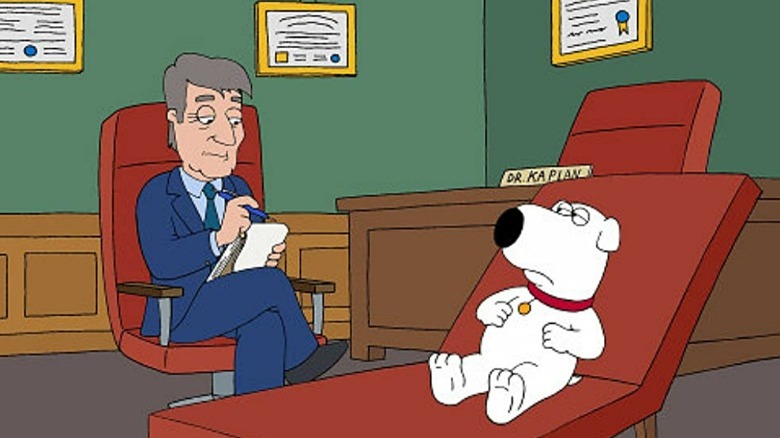 Fox
Unlike many "Family Guy" celebrity cameos, Sam Waterston didn't just play himself or one of his famous characters in animated form, hence why his guest appearances tend to fly under the radar. Rather, he took on the role of an original character named Dr. Bruce Kaplan: Brian's (McFarlane) psychologist who takes part in three early episodes of the program. Waterston provided his voice for Kaplan's first and last appearance to date, with Wally Wingert taking over for the one in-between, "Road to Rhode Island" from Season 2.
Sam Waterston's first Dr. Kaplan performance came in Season 2's "Brian in Love," where the titular talking dog wants to figure out why he can't help but urinate on the carpet. During their second appointment, Kaplan leads Brian to the conclusion that the reason behind this is his unspoken love for Lois Griffin (Alex Borstein). In the following season's premiere episode, "The Thin White Line," Brian returns to Kaplan's office to try and get over his cocaine addiction. Sadly for the doctor, he's unsuccessful and is fired as a result.
Even though Sam Waterston is currently busy as Jack McCoy on the recently revived "Law & Order," perhaps someday he'll clear his schedule to return to the part of Dr. Kaplan on "Family Guy" for an episode or two.