The Witcher Season 3 Just Hit A Major Production Milestone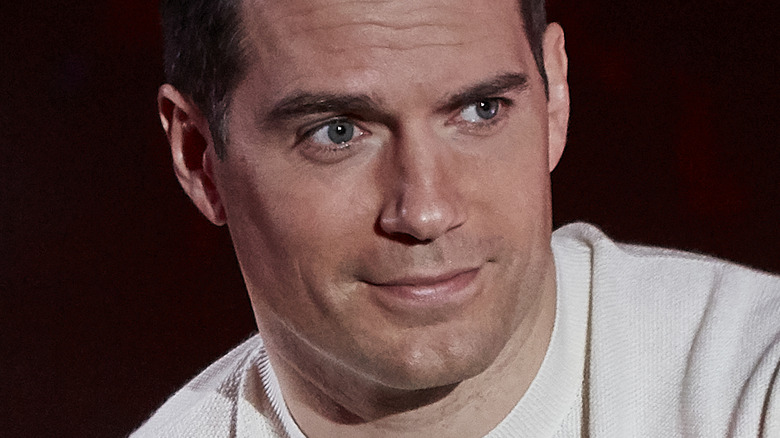 Pablo Cuadra/Getty Images
The fantasy genre is alive and well in 2022, particularly on the small screen. On the HBO front, the "Game of Thrones" franchise has returned with the House Targaryen-centric prequel series "House of the Dragon." As for Amazon Prime Video, "The Lord of the Rings: The Rings of Power" takes audiences back to Middle-earth during the Second Age, one of its most tumultuous time periods. Meanwhile, the streaming giant Netflix certainly hasn't been left out in the rain. Even in such a crowded TV landscape, "The Witcher" continues to stand tall as a runaway subscriber favorite.
Looking to author Andrzej Sapkowski's books of the same name for inspiration, "The Witcher" tells a tale of magic, drama, and plenty of sword-clanging action, with Henry Cavill leading the cast as Geralt of Rivia. Season 1 premiered back in December of 2019 and almost instantaneously took the entertainment world by storm. With that, Season 2 joined the Netflix release slate and eventually arrived in December of 2021. Before this batch of episodes even arrived, however, Netflix struck while the iron was hot and greenlit a third season of "The Witcher" — much to the delight of fans.
Since its announcement in September of 2021, news about "The Witcher" Season 3 has been pretty sparse. Thankfully, we finally have a huge and positive update on it on the production front.
The Witcher Season 3 has wrapped filming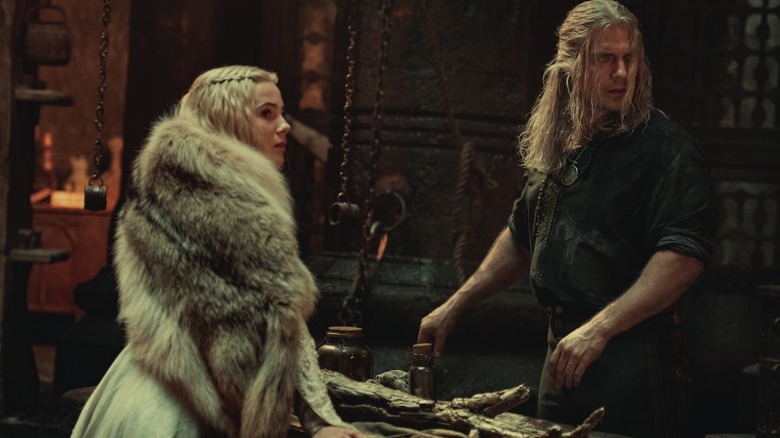 Netflix
On September 12, 2022, "The Witcher" creator Lauren S. Hissrich dropped the Season 3 update fans have been waiting for via Instagram. "WRAP," she wrote on the post, confirming that filming of the third batch of "Witcher" episodes has officially concluded. To commemorate the occasion, her post includes a few behind-the-scenes pictures of her with various crew members, and just about everyone has an ear-to-ear smile on their face. In the comment section, fans of the series and Hissrich's colleagues sounded off with their thoughts on the news, making it clear that hype is high for Season 3.
Over on Twitter, the official page of "The Witcher" further confirmed that Season 3 has wrapped production. Additionally, the tweet announcing this also included a note from Henry Cavill to the entire cast and crew that made Season 3 possible. "What a season this has been! I just want to thank you all for your determination and dedication through a tough shoot. Hopefully you can all get some well deserved rest," Cavill wrote, signing off "sincerely and with respect." At the time of this writing, the release date for "The Witcher" Season 3 has yet to come to light, but it goes without saying that it can't drop soon enough.
The first two seasons of "The Witcher" are currently available to stream exclusively on Netflix.