The Last TV Show Jack Ging Was On Before He Died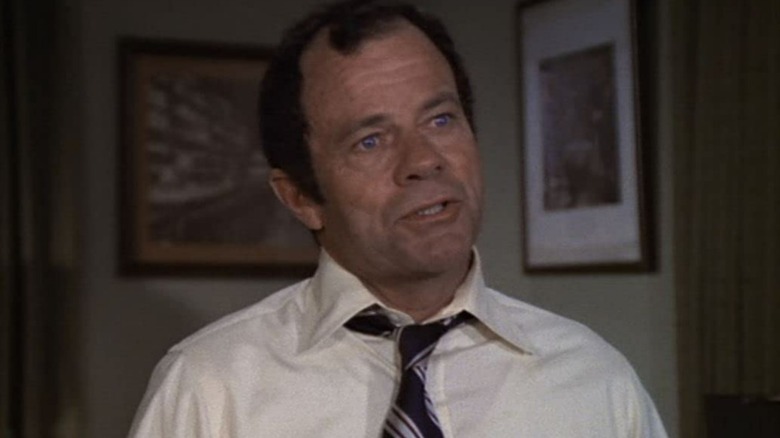 ABC
On September 12, 2022, longtime television viewers were struck by the news that Jack Ging had passed away at the age of 90. As noted by The Hollywood Reporter, his wife, Apache Ging, confirmed that the tenured small screen star died of natural causes on September 9 at his home in La Quinta, California. Ging leaves behind an entertainment career that dates back to the late 1950s and includes such beloved TV projects as "Mannix," "The A-Team," "Riptide," and more. Not to mention, he made appearances at the cinema via "Terror in the Sky" and "Where the Red Fern Grows," among several other films.
Despite popping up at the movies semi-regularly for a while, it's no secret that Jack Ging was a television icon in his time. Kicking off his TV run with "MacKenzie's Raiders," he'd keep quite busy in the medium as the second half of the 20th century trudged on. Although most of these roles only featured in a single episode of a given show or a small handful, there were some exceptions. The most notable is "The Eleventh Hour," which featured Ging as Dr. Paul Graham for a whopping 59 episodes. However, as the 1990s began and his career wound down, his final TV part wouldn't award him such longevity.
To cap off his solid TV career, here's the last series that Jack Ging appeared on.
Ging's guest appearance on Wings was his final television gig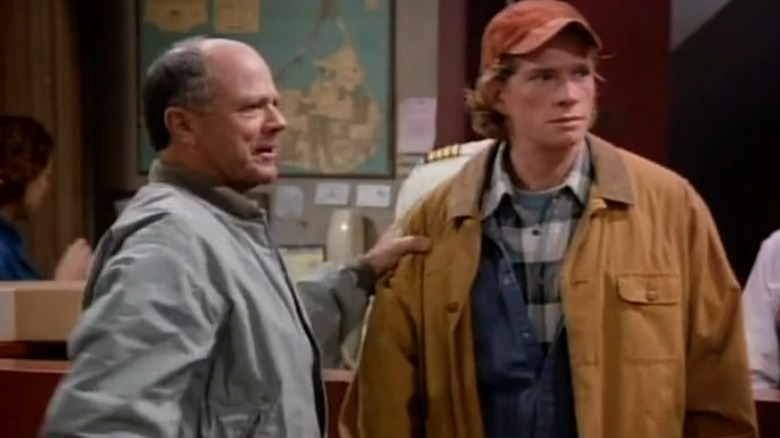 NBC
Following a brief run as Chief Hollings on "P.S.I. Luv U," Jack Ging would take on one last television gig before retiring. In 1994, he guest starred on "Wings": a sitcom about siblings Joe (Tim Daly) and Brian Hackett (Steven Weber) as they attempt to run their own airline located in Nantucket, Massachusetts. For a single episode, "Boys Will Be Girls" from Season 5, Ging stopped by as the loud-mouthed football coach Dan Mattay. Even though years had gone by since he coached and constantly berated them for not being football prodigies, he didn't hide his enduring dislike of the Hackett brothers when he saw them again in the episode.
By the time he appeared on "Wings," Jack Ging had earned a reputation as an actor who could do just about anything. However, bearing in mind his past, his casting as Dan Mattay was especially fitting. Years before standing in front of a camera for the first time, Ging was a college football player and quite a good one. In fact, as part of the Oklahoma Sooners roster, he took part in the 1954 Orange Bowl against the Maryland Terrapins. Ging and his teammates won the game, yet he never went pro. Instead, he turned to acting instead, jumpstarting a career that would make him a pop culture legend.
A star who entertained generations, Jack Ging will be sorely missed.