The Grey's Anatomy Characters That Most Closely Resemble Shonda Rhimes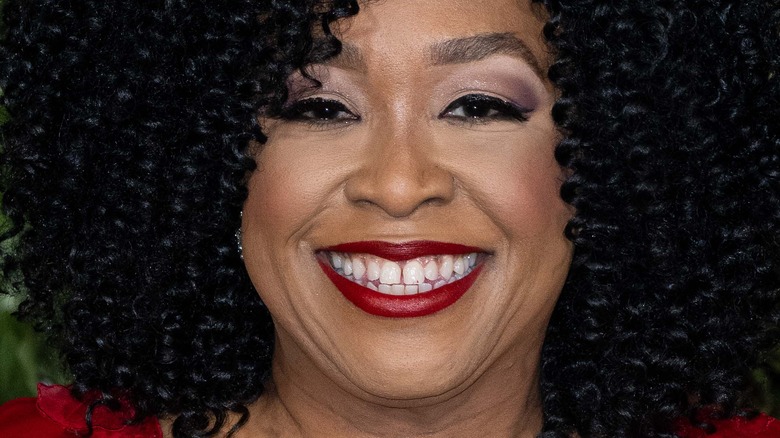 Jeff Spicer/Getty Images
When Shonda Rhimes created "Grey's Anatomy," she developed a long list of strong female characters. In 2005, fans were first introduced to Seattle Grace interns Meredith Grey (Ellen Pompeo), Cristina Yang (Sandra Oh), and Izzie Stevens (Katherine Heigl), who were overseen by senior resident Miranda Bailey (Chandra Wilson) in the pilot episode (per Entertainment Weekly). Over 18 seasons and counting, new docs and residents came and went on the ABC medical drama, as did Rhimes.
Rhimes was the head writer and showrunner for "Grey's Anatomy" for more than a decade. However, she made the shocking leap from ABC to Netflix in 2017 (via the Hollywood Reporter). But she didn't go quietly. When she was given Elle's Luminary Award in 2018, she noted that men often "brag." Then she did some bragging herself. "I'm getting this award for inspiring other women, and how can I inspire anyone if I'm hiding?" she said. "On behalf of women everywhere, I will brag. I am the highest-paid showrunner in television." Cue the standing O!
Rhimes' confidence and strong work ethic translated into her scripts. In fact, she has said that two of the strongest "Grey's" characters have a piece of her in them.
Shonda Rhimes revealed the two Grey's Anatomy characters that are most like her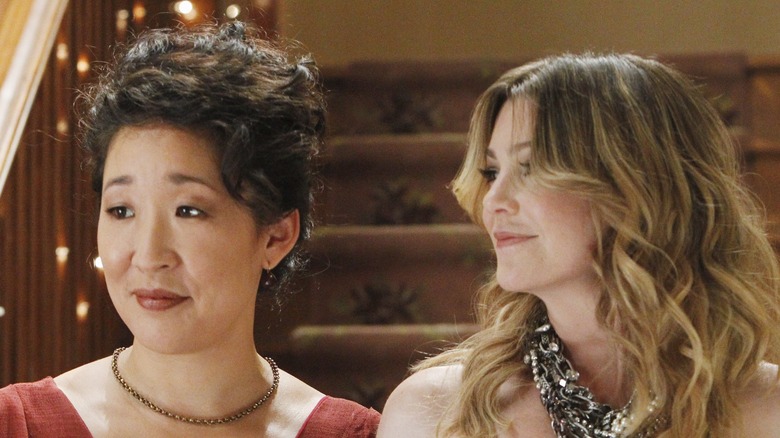 Mark H. Preston/Getty Images
"Grey's Anatomy" creator Shonda Rhimes put a lot of thought into developing her characters. Katherine Heigl told Entertainment Weekly that the showrunner was always "really great" about giving a backstory to explain what the characters were thinking ahead of each scene. And it turns out that some of the backstories came from Rhimes' own life.
In an interview with O: The Oprah Magazine, Rhimes revealed that the characters Meredith Grey and Cristina Yang were the most like her. "There's a side to Meredith that keeps everything together at work," she said. "I do that. And like Cristina, I sometimes open my mouth and say things I just shouldn't say. I do that less now. I'm learning."
Rhimes also spoke about her semi-fictional alter egos in an interview with TV Guide. She explained that Meredith Grey's "dark and twisty" personality is much like her own and that the character of Cristina Yang actually "voiced" her own dreams for herself. "She had a genius that she chased. She loved her work," Rhimes explained. "I wanted to watch her fight that feminist battle and win," she said, before adding that the character was "the walking validation of my dreams."