Cobra Kai Season 5 Has An Obvious MVP, And It Isn't Anyone We Expected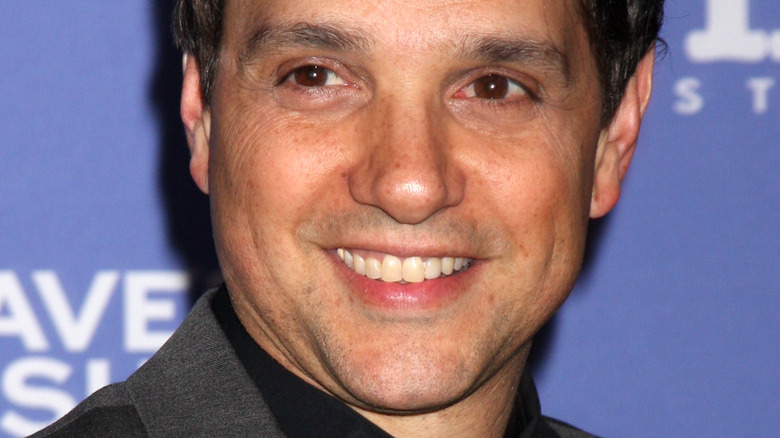 Kathy Hutchins/Shutterstock
Trying to pick a favorite character in "Cobra Kai" is like trying to wear a headband in public; for some people, it just can't be done. From the old sensei rivals to the students they're teaching, the ongoing chapters of the Miyagi-verse are jam-packed with dedicated brawlers that are champions in their own right. However, the most surprising thing about this season is that one entrant walks away from this year's "Cobra Kai," having now been transformed into one of the greatest the show has to offer.
Don't get us wrong, between the Hawks and Stingrays, Samanthas to the Silvers, Netflix's love letter to an almost 40-year-old franchise has plenty of characters who deserve honorable mention as the best attendees to "Cobra Kai." It's just that in the show's fifth season, a new contender turned up that stood out more than most. They're a fighter encapsulating everything this show has always been about and, more importantly, where it can go in the future. You can debate who is the best around when it comes to the likes of Johnny Lawrence (William Zabka) and Daniel LaRusso (Ralph Macchio), but in the end, it's Yuji Okumoto as foe turned friend, Chozen Toguchi, who is the true MVP of "Cobra Kai."
Yuji Okumoto is the Chozen one of the under-appreciated heroes in Cobra Kai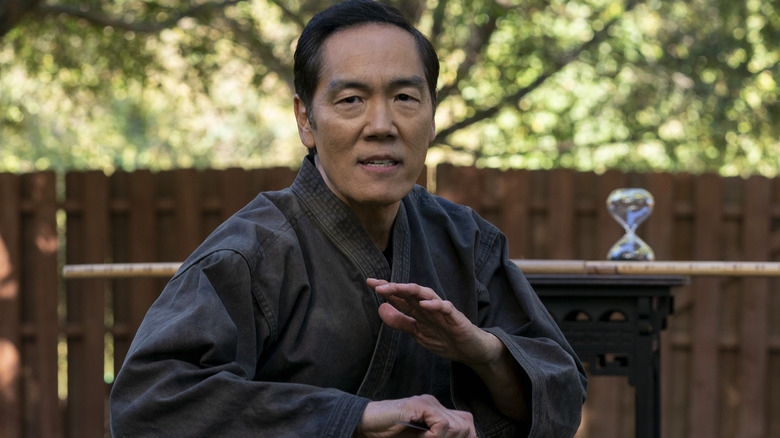 Curtis Bonds Baker/Netflix
Looking back at the villains of the "The Karate Kid" franchise before Johnny Lawrence even decided to reopen the doors of Cobra Kai, Chozen didn't have much presence on the board. With antagonists like John Kreese (Martin Kove) and Terry Silver (Thomas Ian Griffith) making such a mark not just on the franchise in its heyday but that era in popcorn-worthy blockbusters as a whole, Okumoto's sharply dressed antagonist trailed behind slightly. Nothing was lacking in his performance, of course, but as bad guys go, he was the perfectly watchable nemesis that was never revisited in the films, and therefore easily forgotten.
This very reason makes Chozen's return to the Miyagi-Verse so much more impactful. Initially deemed a familiar face to be wary of, the head of The LaRusso Auto Dealership learned that unlike Lawrence (at the time) and Kreese, Chozen had moved on and learned the errors of his ways, set on repenting for his past deeds. In Season 3, just seeing him in his brief appearance in Japan was enough, but now Season 5 has been less comic relief and more of a prominent force for Miyagi-Do thanks to Okumoto's incredible performance. What makes him all the more compelling is that Chozen seems to have gained something neither Lawrence nor LaRusso has yet to obtain in the five seasons since they've returned, making him a more compelling character than the pair of them.
Chozen is the balance that Johnny and Daniel need in Cobra Kai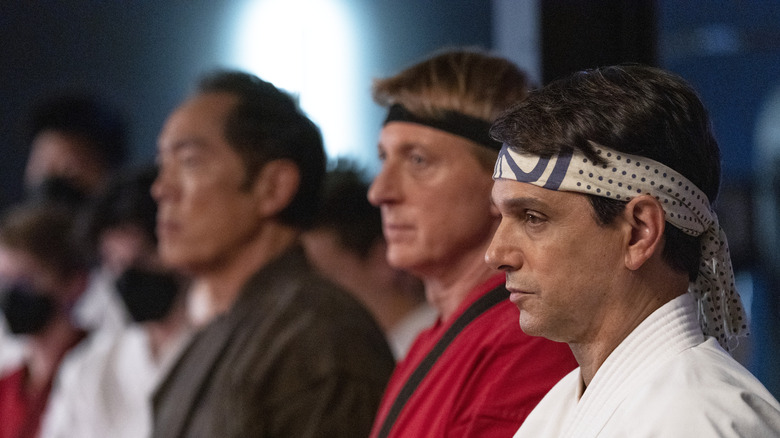 Curtis Bonds Baker/Netflix
Since we first heard Chozen Toguchi declare, "I am gasoline," fans couldn't wait to see Okumoto pour it on as the newest ally in Daniel's fight in the valley. Just like "The Avengers" had a Hulk, Miyagi-Do had a Chozen, who quickly became the home team's heavy, going to any lengths to bring down the bad guys in black gis. From a sleeper agent infiltrating Silver's enterprise to carrying a "just in case" set of sai, it was clear he meant business, which often brought as many laughs as air-punching moments. However, as this season progressed, Chozen soon began to display the best of both when it came to Miyagi-Do's sensei.
The more Chozen interacted with our favorite pair of former rivals, the clearer it became he was the manifested middle ground they needed. Not only able to appreciate Daniel's respect for the history of Miyagi-Do that he and Chozen were bound to, Toguchi also took the more practical approach Johnny was known for. Doing so demonstrated his personal development between now and "The Karate Kid Part II," which Johnny and Daniel are only now reaching (outside of their personal life, at least). But just what was it that led Chozen to reach this inner balance? More importantly, what could the future look like for our straight-faced sensei — and could it be something bigger than Cobra Kai?
Could Chozen's next round be worthy of a Cobra Kai spin-off?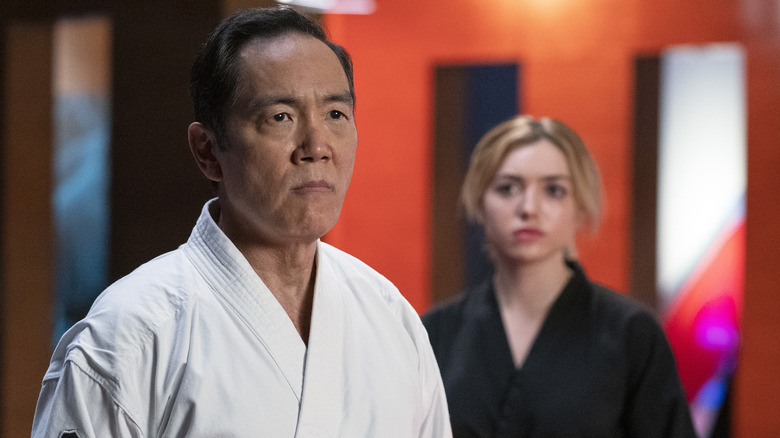 Curtis Bonds Baker/Netflix
In this season's penultimate episode, Chozen admits his true feelings for Kumiko (Tamlyn Tomita), who helped settle the feud between he and Daniel LaRusso. "After my disgrace in village, I tried to hide from everything," referring to "The Karate Kid Part II." "But Kumiko find me again. Her kindness brought me back." It's a great moment and testament to Okumoto's handling of the character that has been the highlight of this year. Chozen is truly a changed man, but not a content one. With that said, could the unfinished business he needs to work on be enough for a story all on its own?
Given how Season 5 ended, it feels like "Cobra Kai" is coming to a close, with LaRusso and Lawrence's story along with it. While that will be great to see, Chozen will have to go back to Okinawa eventually, and there's a massive opportunity for us as an audience to go with him. What will be waiting for him when he finally does go home, and might the wrath of Silver, or Kim Da-Eun (Alicia Hanna-Kim) follow him there? More importantly, might Kumiko finally see a changed man instead of the dedicated warrior she knew? Of all the characters in this world of high kicks and karate school turf wars, no one deserves a happier ending than the forgotten villain that's returned to us in a way we never expected — as a hero.