Did Cobra Kai Season 5 Just Introduce The Franchise's Ultimate Villain?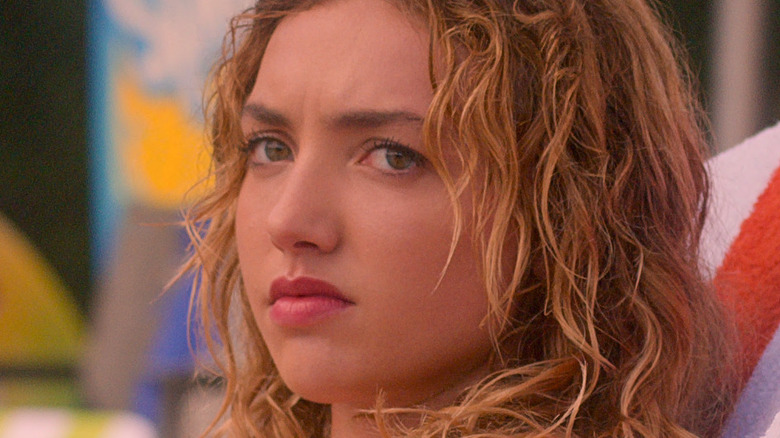 Netflix
The idea of there being someone more conniving, cruel, and corrupt in the way of karate than Terry Silver (Thomas Ian Griffith) is enough to chill the bones of any martial arts student in "Cobra Kai." This guy betrayed his former partner, cheated in a tournament, and constructed an arson attack on a former student he'd not spoken to in years. Clearly, the title of the top jerk in "Cobra Kai" is undefeated for the time being. But a new challenger has appeared that could soon lay claim to the title.
The fifth season of Netflix's hit show kicks in with a handful of certifiable bad eggs many of which have been festering over at the Cobra Kai camp since last year. With Silver's plan of world (karate) domination, though, efforts had to be doubled in getting the mantra of 'Strike First, Strike Fast, No Mercy' beyond the valley, and he hired a band of voiceless goons to get the job done. Leading the charge is a new, more ferocious member among the Cobra Kai ranks. One that had a history with Silver that stretched back even before Daniel LaRusso (Ralph Macchio) wandered into his sights. Given the outcome of this season, they could be a greater threat than even Kreese (Martin Kove) and Silver combined.
Kim Da-Eun could be the new major foe to take down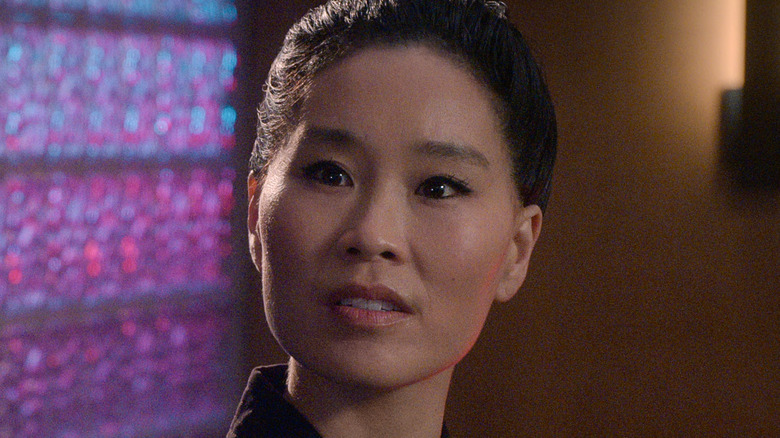 Netflix
Arriving in the traditional fashion as a foe to be feared, Alicia Hannah-Kim's Kim Da-Eun has undoubtedly left a prominent mark on the state of Cobra Kai. That should come as no surprise, as she grew up with the art of karate. In a brilliant flashback that shows young Kreese and Silver learning the martial art Tang Soo Do, we see a young Kim attending training. This isn't a business for Kim — it's a legacy handed down from her father, Kim Sun-Yung, that she's determined not to be besmirched. Her behavior in the show's finale implies that this plot will carry over to the next season.
Dedicated to ensuring that no other competition stands against Cobra Kai, her rage is only multiplied when she sees the level of dishonor, and ultimately, weakness that Silver has brought to her father. It's an almost eerie case of history repeating itself, with the treacherous former head of Cobra Kai being looked on with the same embarrassment as he did with Kreese right before he stabbed him in the back. Now, with no one left to manage the enterprise that was beginning to thrive, it makes perfect sense that Kim takes the throne instead. It's also a terrifying idea.
Kim Da-Eun's reign of Cobra Kai could spark an unthinkable alliance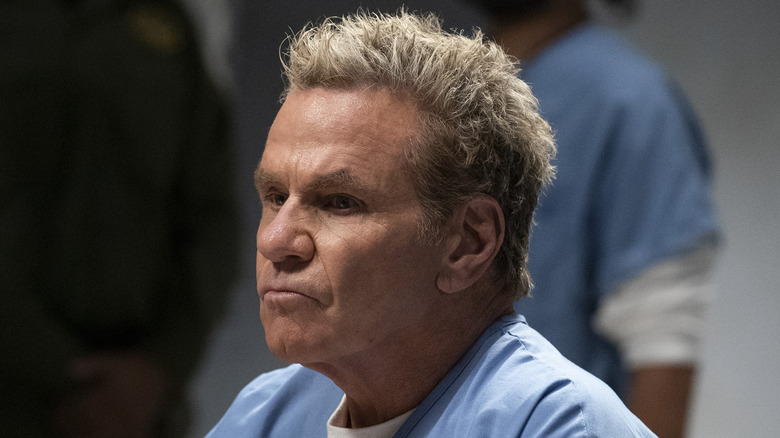 Netflix
Given that this show was built off a feared karate class striking back, the current state of Cobra Kai means it's down, but certainly not out. One of its co-founders might be behind bars, and the other on the run after faking his own death, but there's still a world tournament to be won, and Kim Da-Eun could have her sights on the victory. Earning such a claim as the winner of the Sekai Takai tournament would be worth the effort, and the only question is what kind of force it will take to stop her.
This season proved that as much as LaRusso thought he was alone in the fight, he has allies (many of which were enemies of his past) there to back him up. With that in mind, there's still every chance, wild as it may seem given recent events, that Kreese could also join the fray. Sure he may have been left high and dry in prison, but given his connection with Tory (Peyton List), who has fully turned her back on Cobra Kai, and the small talk with OG student Johnny Lawrence (William Zabka) last year, might Kreese put aside his differences to bring down a bigger threat? If so, the class that started it all might end up back in the hands of the recent prison escapee who just wants to teach kids how to kick people's heads in. We'll have to wait for Season 6 (assuming it gets renewed) to see how it all plays out.