Futurama Creator Developing History Museum Sitcom For NBC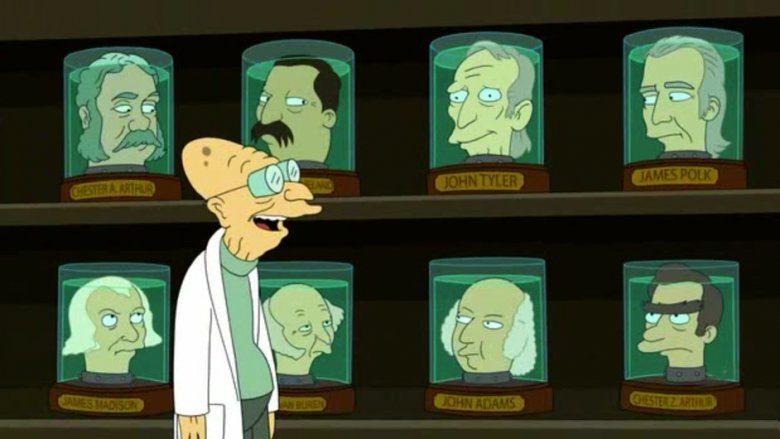 After years spent mining comedy out of the speculative future, one of the creators of Futurama is getting inspiration for his next project from the past.
David X. Cohen, a co-creator and writer of Futurama, is teaming up with Chris Hardwick of The Nerdist and @midnight to develop a sitcom set in a museum of natural history, according to a report by Deadline.
The series, called Natural History, will follow a woman returning home to revive a flagging natural history museum, taking a position as the institution's new director. In her attempt to bring the museum back to its glory days, she'll have to puzzle out creative ways to get around having no money, a lousy staff, a shoddy collection, and guests who might not even be worth all the trouble.
Cohen developed Futurama with The Simpsons creator Matt Groening in 1999, serving as the series' head writer and an executive producer. Along with the cast and writers of Futurama, Cohen recently teamed with Hardwick and The Nerdist podcast to revive Futurama in audio form, producing the 42-minute one-off podcast adventure Radiorama.
Hardwick, a prolific podcaster, is currently the host and producer of AMC's Talking Dead, the after-show companion to The Walking Dead.