Why Vin Diesel Claims He Doesn't Care About Box Office Success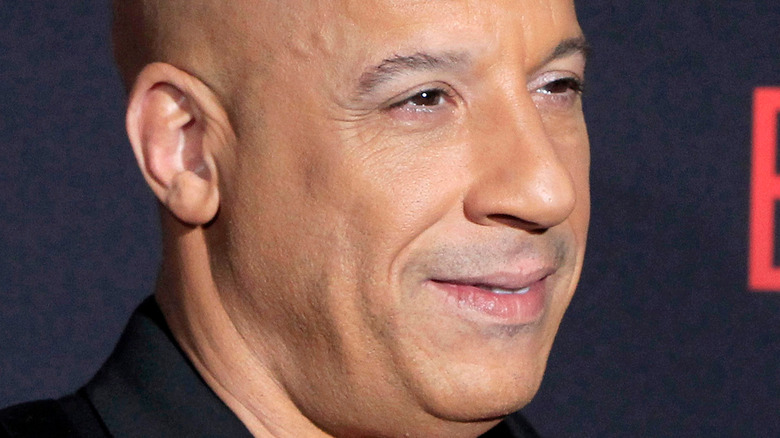 Kathy Hutchins/Shutterstock
Vin Diesel is one of the most recognizable actors out there. Having starred in movie franchises such as "Fast and Furious" and "Guardians of the Galaxy," the projects he's in are often smashing box office successes, although that is not always the case. Movies such as "The Last Witch Hunter" and "The Chronicles of Riddick," just to name a few, have not performed as well as expected (via Box Office Mojo). In fact, arguably some of the best Vin Diesel movies made less money than was anticipated. Despite being box office flops, many of these films still managed to amass a sizeable fan base.
The conversation around the box office performance of every new blockbuster that hits the theaters is unavoidable. How much money a movie makes is often perceived as equally important to its artistic merit. After all, big-budget film studios and producers invest millions of dollars into each project in hopes of making a sizeable return on their investments. However, are the box office numbers the sole determinants of a movie's success? Certainly, there are executives out there who believe so, but Diesel seems to disagree with this notion.
Vin Diesel no longer buys into the box office pressure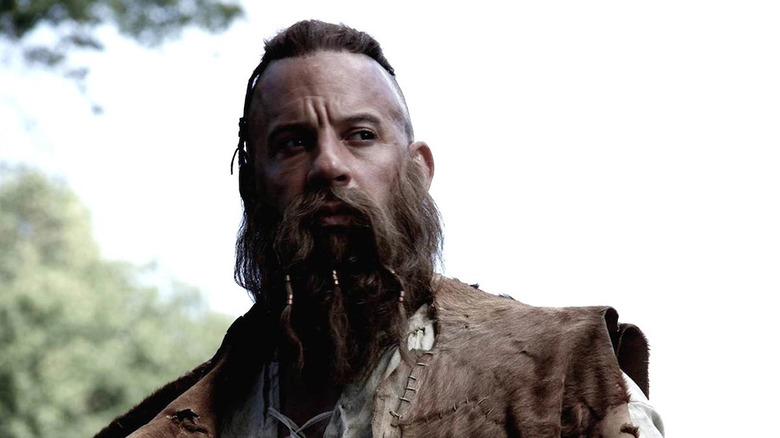 Lionsgate
As someone who's starred both in movies that sold out theaters and box office flops, Vin Diesel's opinion on the importance of box office performance comes from a place of experience. In a 2020 interview given while promoting "Bloodshot," the action movie star was asked about how he copes when a project doesn't pan out exactly how he hoped it would, such as with 2015's "The Last Witch Hunter," a film that financially flopped and was not appreciated by critics, either. 
"I came to the realization that ... so often we're so consumed or we buy into kind of the studio objective of 'box office, box office, box office,'" Diesel said. "And when a 'Last Witch Hunter' comes out and it doesn't destroy the box office ... under the old thinking, [you] would go 'well maybe I should focus on something else.' But nowadays, what's fascinating is that movies find you somehow ... The more experienced I get the more I am appreciating just fact that my work somehow finds you and that you get to experience it at your own time, at your own pace."
In the context of "The Last Witch Hunter," he said that even years after its release, people come up to him praising the movie and hoping for a sequel, which he claimed Lionsgate was pursuing at the time. He concluded that regardless of box office performance, "I'm solely interested in trying to make masterpieces."
It's difficult to disagree with Diesel on that front. If box office performance was the only factor determining the future of a franchise, then this year we wouldn't be getting the long-awaited sequel to "Hocus Pocus" — a cult classic 1993 film that flopped at the time of its release but has built up a rabid fanbase over the years with new generations.