The Office Star You Likely Missed On Young Sheldon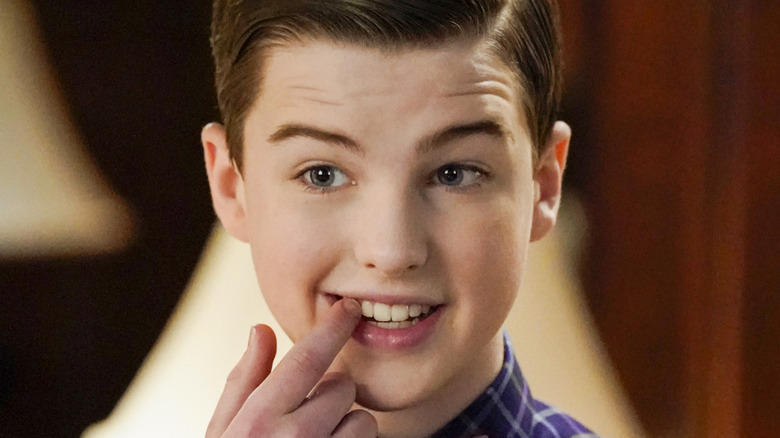 Robert Voets/ 2022 Warner Bros. Entertainment Inc.
The "Big Bang Theory" spin-off "Young Sheldon" was rather divisive at the time of its announcement, with some fans of the original taking to Reddit to call the concept "poorly thought out." But it has proven quite popular with the fans as the show went on, currently holding an 83% audience score on Rotten Tomatoes. The figures speak for themselves: Sheldon Cooper's origin story is massively popular with viewers, with the Season 5 finale crushing the competition in ratings (via Deadline). With Season 6 fast approaching, it doesn't seem like it is going to get canceled anytime soon. 
Over the course of the five years "Young Sheldon" has been on the air, the show has had its fair share of guest appearances from actors known for other hit series, such as Jason Alexander ("Seinfeld") or David Hasselhoff ("Baywatch"). One Season 1 episode even featured Elon Musk as himself. Some of the guest star cameos on "Young Sheldon" have flown under the radar of many fans, despite a lot of these actors having played iconic characters in other prominent sitcoms. This includes one of the main cast members of "The Office," who played a minor role in the "Young Sheldon" series overall but was certainly an important presence during Sheldon's school days.
The nurse on Young Sheldon is best known for playing Meredith on 'The Office'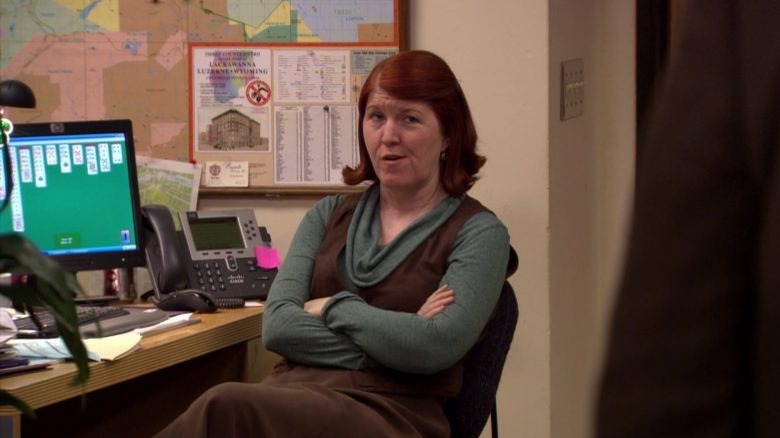 NBC
In Season 2, Episode 10, titled "A Tummy Ache and a Whale of a Metaphor", Sheldon comes down with a severe case of stomach ache, which turned out to be a problem with his gallbladder that required surgical removal. Sheldon started experiencing discomfort at school, and at the very beginning of the episode, we see him heading to the nurse's office in hopes of relieving the stomach pain. The school nurse, Nora, is played by Kate Flannery, best known for depicting Meredith Palmer in "The Office." 
The overly direct and inappropriate head of Supply Relations at Dunder Mifflin's Scranton branch did some pretty awful things throughout the sitcom's 11-season run. Perhaps this is why Flannery's appearance was barely noticed by so many "Young Sheldon" viewers, as she was cast as someone who has very little in common with the wild and unpredictable Meredith. 
As the mild-mannered, patient nurse Nora, Flannery had to calm Sheldon down whenever he came to her office with suspicions of being affected by a whole myriad of deadly and obscure diseases. The entire cameo lasted barely over a minute, which may be another reason why people failed to connect the dots when the episode aired. Flannery even shared some photos from the "Young Sheldon" set on her Instagram page, with the top comment on the post perfectly encapsulating what fans of both shows must have felt when they watched the episode: "Wait YOU played the nurse?! How did I not notice??"