The Young Sheldon Episode You Likely Forgot Starred Elon Musk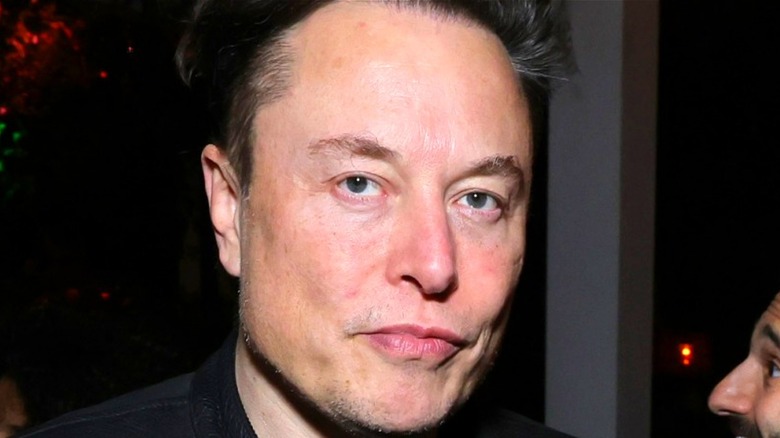 Randy Shropshire/Getty
"Big Bang Theory" spin-off "Young Sheldon" is one of CBS' most popular sitcoms, bringing in over 9 million viewers in the 2021–2022 season (via Variety). As the title suggests, the series details the early days of Sheldon Cooper (Iain Armitage) before he was a celebrated theoretical physicist who was sharing an apartment with Leonard Hofstadter (Johnny Galecki).
Set in the late '80s and early '90s, "Young Sheldon" shows the future scientist as he starts high school as a 9-year-old. Eventually, the character ends up in college at the age of 11. As expected, the socially outcast but endlessly brilliant Sheldon suffers some rough patches in his formative years in Texas, which includes doubts and hesitation from his family, friends, and "superiors."
Throughout "The Big Bang Theory," individuals within the scientific community have popped up and commented on Sheldon's feats, including Stephen Hawking. Seeing as "Young Sheldon" is set in the character's early days, it's easy to assume that the most iconic scientific figures of our time would not be aware of his work yet. However, an early episode of the prequel series features a cameo from an inventor who makes a major scientific breakthrough thanks to the young scientist's preliminary work.
Elon Musk solved a major scientific problem thanks to Sheldon Cooper
In Season 1, Episode 6, of "Young Sheldon," "A Patch, a Modem, and a Zantac," NASA scientist Dr. Ronald Hodges (Jason Kravits) visits Medford High School to speak to Sheldon's class about the government organization. Naturally, Sheldon has some serious questions about the logistics of the space wing, which costs U.S. taxpayers hundreds of millions of dollars each year. Instead of dropping booster rockets into the ocean, Sheldon suggests that NASA vertically land the rockets.
The character's idea is immediately dismissed, but he soon concocts a formula that makes his theory viable, scribbling it down in a notebook. The episode then cuts to a broadcast of SpaceX successfully landing a booster rocket vertically nearly three decades later. Following this, we see the SpaceX headquarters, where founder Elon Musk is poring through Sheldon's old notebook with his theoretical formula.
Musk is no stranger to making a cameo as himself, having notably appeared in "Iron Man 2," as well as "Young Sheldon" parent series "The Big Bang Theory." Though Musk has frequently been touted as one of the most innovative minds of the 21st century, it's clear from his cameo in "Young Sheldon" that he owes a lot to Dr. Sheldon Cooper.