What Rick And Morty's Justin Roiland Finally Understands After Years Of Pitching Shows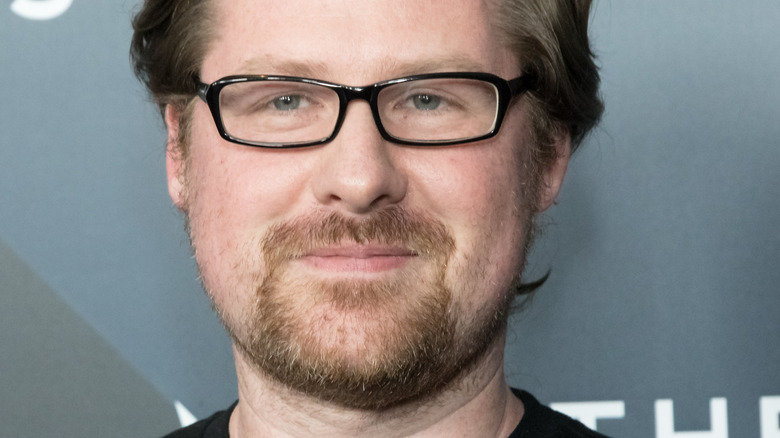 Greg Doherty/Getty Images
To the delight of animation fans and the likely consternation of McDonald's employees, "Rick and Morty" continues to be a linchpin for Adult Swim. Created by Justin Roiland and Dan Harmon, the gonzo sci-fi animated series first premiered in 2013 and quickly became a ratings hit. That momentum has continued into Season 5, which arrived in 2021, and will surely extend into Season 6 of "Rick and Morty," which premiered on September 4, 2022, with the episode "Solaricks" referencing lore from the show's previous seasons.
Even though he left his post as showrunner after Season 2, Roiland remains a primary creative engine behind "Rick and Morty," serving as a writer and executive producer and voicing the two title characters. But Roiland keeps busy elsewhere too. The multi-hyphenate talent is the co-creator of Hulu's "Solar Opposites," on which he voices the main character, Korvo.
Over his nearly 20 years in the business, Roiland has picked up more than a couple of tricks of the trade. Here's what he finally understands about pitching television shows.
Roiland has learned to think of the big picture when making pitches
When creating a television show, there can't be a moment more simultaneously exhilarating and disheartening as putting all your cards on the table in the big pitch meeting. In an interview with Collider, Roiland explained what it was like to hear a familiar, yet dreadful response from TV execs. "You'd go pitch a show, and an executive would be like, 'That sounds like a really good episode of a show, not a show.'"
These days, Roiland is on the other side of the table, having founded the animation studio Justin Roiland's Solo Vanity Card Productions! and the video game studio Squanch Games. More often than not, he now finds himself agreeing with those once seemingly persnickety executives. "It's so funny because thinking about it now, it's like, 'I get it,' said Roiland. "I'll hear a pitch and I'm like, 'Yeah, that's like an episode of...that would be an episode. How do you sustain that across how many seasons?'" Hindsight, as they say, is 20/20.
Luckily for Roiland, he says he's feeling more inspired and creative than ever, and he's no longer at the whims of a roundtable of executives. "I think I'm in that time again now, super highly creative — I'm getting all these cool ideas pouring out of me," he concluded.