Cobra Kai's Stars Tease The Deleted Season 5 Scenes That Would Have Blown Minds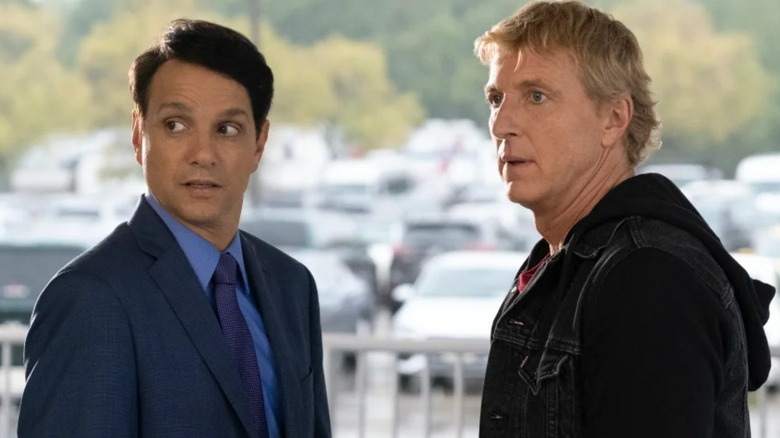 Curtis Bonds Baker/Netflix
For the overwhelming majority of "Karate Kid" fans, "Cobra Kai" has proven a fine continuation of the beloved film series. Armed with a cast full of franchise favorites and newcomers, plenty of action, drama, and comedy, and a clear love for the source material, it has hit all the right notes since premiering in 2018. As a result, it has expanded rapidly in the years that followed, accumulating 50 episodes and five seasons in the blink of an eye. Better yet, if the stunning response to Season 5 has proven anything, it's that fans are still eager for more.
Following up a monumental Season 4, "Cobra Kai" Season 5 arrived on Netflix on September 9, 2022, to much fanfare. Right out of the gate, the long-awaited batch of 10 episodes clocked in a 100% critical score on Rotten Tomatoes with an audience score of 97%. That's impressive for any television program, let alone one that got its low-key start on YouTube Red of all places and is a sequel to a somewhat campy, dated 1980s film series. Not to mention, it pulled this off without some pretty remarkable scenes that ultimately wound up on the cutting room floor.
According to "Cobra Kai" staples Ralph Macchio and William Zabka, some of the deleted scenes from the small detail-loaded "Cobra Kai" Season 5 would've absolutely blown the minds of fans.
Cobra Kai Season 5's incredible deleted scenes aren't gone for good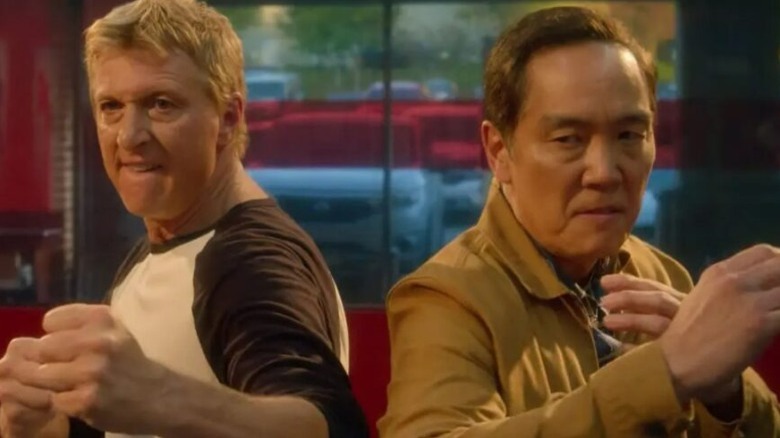 Netflix
In the wake of "Cobra Kai" Season 5's arrival on Netflix, several of the show's stars spoke to Entertainment Tonight about the string of episodes and the series at large. The man behind Johnny Lawrence, William Zabka, even revealed that Season 5 could've contained different story elements and scenes exploring them, but these sequences found themselves in the bin. "A lot of big stuff that was kicked down the field were 'OMG moments,'" he said, with Daniel LaRusso himself, Ralph Macchio, corroborating this claim and noting that many of these moments are being saved for the future.
Time will tell when and how these deleted Season 5 scenes will reemerge, but as things stand right now, the minds behind the show likely know how to incorporate them. They're not merely flying by the seat of their collective pants when it comes to "Cobra Kai." Rather, they've meticulously planned it out and know well in advance where it's headed. "We know where we want to end up," said co-creator Jon Hurwitz in an interview with Den of Geek, adding, "We've always long desired to end the series on our own terms when the story has reached that point. We're not at that point yet."
With that, it's safe to say that the future of "Cobra Kai" is indeed bright beyond Season 5 and that plenty of "OMG moments" are yet to come.