Ryan Murphy's New Netflix Series The Watcher Gets A Unique Teaser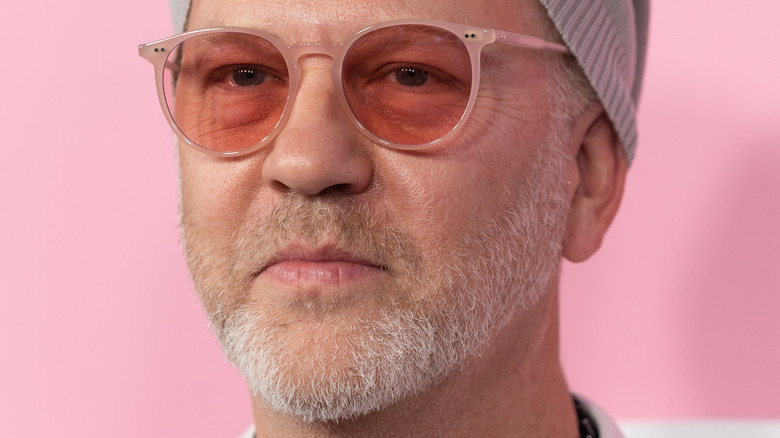 Ron Adar/Shutterstock
It's understandable if you're suffering from Ryan Murphy Fatigue. Currently, the formidable writer-producer has six TV series on the air: "American Horror Story," "American Horror Stories," "American Crime Story," "9-1-1," "9-1-1: Lone Star," and "Ratched." Even so, the newest Murphy production is well worth your time: "The Watcher."
The upcoming Netflix limited series is based on a disturbing real-life story that began in 2014. Back then, Derek and Marie Broaddus moved into what they thought was their dream home, a six-bedroom house in Westfield, New Jersey. Soon, they began receiving disturbing letters from "The Watcher," an individual who was obsessed with the house and carried on the tradition of "watching" it that began with their grandfather in the 1920's. "I am the Watcher. Bring me your young blood," one of the notes read. The story went viral after a 2018 writeup in The Cut.
The series stars Naomi Watts and Bobby Cannavale as two partners who find their new home ownership situation to be a nightmare. It's set to premiere in late 2022. In the run-up to "The Watcher's" release, Netflix has released a new trailer that offers a fun–if-disturbing–look at the show's setting.
Check out the comforts of 657 Boulevard...if you dare
Netflix dropped the trailer for "The Watcher" on September 9, 2022. It features the always-delightful Jennifer Coolidge, who plays a supporting character on the series: Karen Calhoun, a realtor who "makes them feel like they don't really belong" (via Deadline).
During the trailer, Karen shows off the house. She starts off by showcasing the luxuries. It's a four-bedroom, five-bath abode. "They threw in an extra bath for fun!" she exclaims.
Soon, though, the teaser turns dark. There's a "very intact dumbwaiter" that could easily hold a human body. She highlights the master bedroom's curtains, which are great for blocking out the "weird neighbors" who might be snooping.
A good trailer highlights the most important parts of a movie without giving too much away. Based on what we've seen so far, "The Watcher" should be a disturbing watch that's leavened by a healthy dose of humor. Check it out later this year.