Critics Are All Saying The Same Thing About Barbarian's Disturbing Scares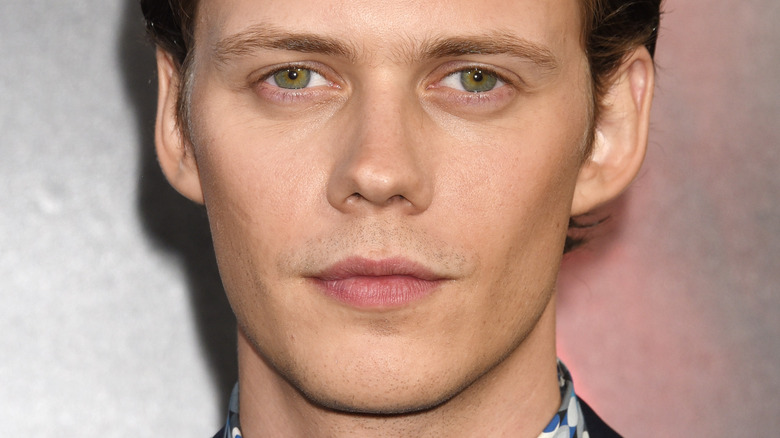 Ga Fullner/Shutterstock
Disney has tackled sci-fi, comics, and animation, so naturally, there is only one untapped market left: horror. The media juggernaut is interestingly enough behind Zach Cregger's first foray into feature horror films. The director is an actor in his own right, with credits in "The Whitest Kids U'Know," "Friends With Benefits," and "About a Boy." But now with Cregger's support from Disney, he has brought about a tale of terror for the modern age. The "Barbarian" director has spoken about his inspirations and how his intentions were to subvert horror expectations in the film.
The multitude of terrifying moments in "Barbarian" confirm that the film is as advertised. Capitalizing on everyone's worst fears, the film centers around an Airbnb nightmare. After securing a job interview in Detroit, Tess (Georgina Campbell) arrives at her lodgings only to discover that it is already occupied by someone else. Bill Skarsgård plays opposite her as Keith, an innocent stranger who seems to also be the victim of a mix-up. But if Skarsgård's filmography is any indication, this will not go well for anyone. Disturbing basement antics ensue, resulting in many critics all coming to the same conclusion.
Barbarian is genuinely terrifying
Horror films have long been a juicy source for social commentary. From the cautionary romance gone wrong in "Fresh" to Jordan Peele's better known "Get Out," human nature provides a wide range of topics to discuss. Zach Cregger hops aboard the commentary train to the delight of many critics. "Barbarian" is a story from the female perspective, and it is a terrifying one. Tess is at Keith's mercy and unsure of his intent. Though he makes a good show of trying to make her comfortable in a strange situation, all his gestures are saturated with female-specific fears about men. And that is what is so disturbing about the film — that everyday occurrences can turn deadly.
"Cregger has also concocted a scathing satire that is neatly baked into the story about the violence of men toward women, the ways it has been historically perpetuated behind closed doors, and the way the suffering they've inflicted crawls its way into the light," Trace Sauveur wrote for The Austin Chronicle. But for those where social commentary isn't enough, they are still in for a wild ride. The Wrap's Simon Abrams commented on how effective "Barbarian" is in the genre. "'Barbarian' regularly suckers you into letting your guard down because it earns your suspension of disbelief throughout, and then winds up being exactly as upsetting and mean as it needs to be," Abrams celebrated.
If you're in the mood for horror this season, buckle up.