X-Men: Dark Phoenix Is A Tribute To The 'X-Women'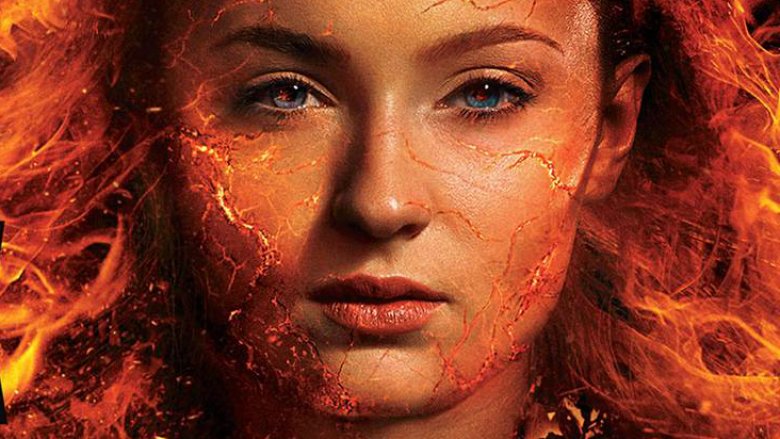 Entertainment Weekly
The female members of the X-Men haven't always had the biggest storylines in the movies, but that's about to change with X-Men: Dark Phoenix.
Director Simon Kinberg told Entertainment Weekly the movie will put the women, especially Sophie Turner as Jean Grey and Jessica Chastain's mysterious villain, front and center. "I really wanted to acknowledge the strength of the women in the comic and in the actresses that we have and the central storyline demands it,"said Kinberg. At one point in Dark Phoen ix, Mystique (Jennifer Lawrence) actually jokes to Charles Xavier (James McAvoy) that the group should be renamed the "X-Women" because they're always saving the men.
The movie will tell the Phoenix story that was first attempted in 2010's X-Men: The Last Stand. But in that movie, Jean Grey (Famke Janssen) was a supporting character. Meanwhile, Turner said Kinberg's approach will definitely revolve around Phoenix this time.
"It's really exciting," Turner said. "I think there's such a revolution in superhero movies. I feel like this movie is a revelation because of it being like a drama but the hero is a female and she's also the villain. It really is about her relationships with the females in the film, especially Jessica Chastain's character. It's really interesting to have those two characters be kind of the two biggest characters in the movie and both be female and so layered and so complex."
In fact, the female-dominated script is what attracted Chastain to the project. "I've always wanted to do a big comic book franchise-y film but I had some issues with the female characters in the films I was being offered," Chastain said. "I was really pleased with this script because I think it's a departure from the norm. This definitely passes the Bechdel test and I don't know how many comic book films can say that."
X-Men: Dark Phoenix, which also stars Michael Fassbender as Magneto, Nicholas Hoult as Beast, Evan Peters as Quicksilver, and Alexandra Shipp as Storm, arrives in theaters Nov. 2, 2018.