Hugh Jackman Reacts To Wolverine Potentially Joining The Avengers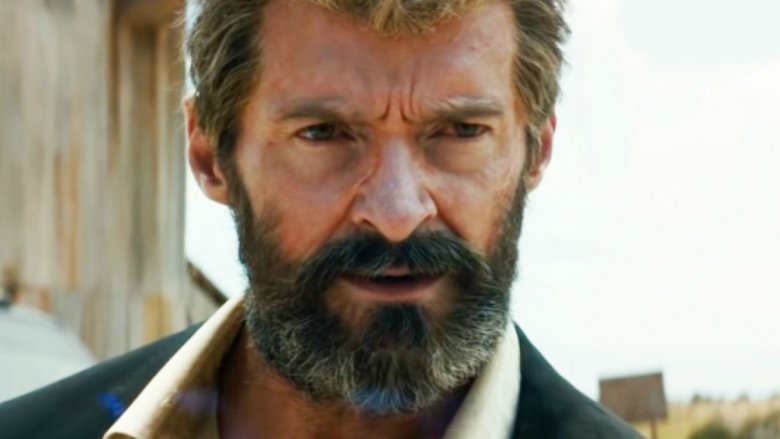 With a deal between Disney and 20th Century Fox seeming more and more likely, it would bring earth-shaking possibilities to the Marvel movie universe. Would it be enough to bring Hugh Jackman back as Wolverine?
Jackman previously said (many times) that Logan would be his final performance as the iconic X-Men character, but you'd think a new cinematic sandbox might tempt Jackman back into the mix. That, however, doesn't sound like the case. Jackman recently told Collider he's long hoped for Disney and Fox to work something out when it came to Marvel character, but if Wolverine does finally rub elbows with the Avengers, it'll be someone else as Logan.
"It's interesting because for the whole 17 years, I kept thinking that would be so great," Jackman said. "Like, I would love to see, particularly, Iron Man and the Hulk and Wolverine together. And every time I saw an Avengers movie, I could just see Wolverine in the middle of all of them like punching them all on the head. But it was like, 'Oh well, that's not gonna happen.' And it was interesting just when I first saw that headline, it was just the possibility of it. And who knows what's gonna happen, obviously. I was like, 'Hang on!' But I think, unfortunately, the ship has sailed for me. But for someon else, I would like to see Wolverine in there."
Jackman hinted that if he knew the X-Men and Avengers could potentially crossover, "it certainly would have made me pause" about giving up the character. But since Jackman already made up his mind, it sounds like Disney will have to reboot Wolverine if he does make it into the MCU. 
Last we heard, Disney and Fox were working out "the fine print" about an acquisition that would bring the X-Men and more under the same banner as the Marvel Cinematic Universe. That would mean Professor X, Deadpool, The New Mutants, and plenty more characters could finally interact with the likes of Captain America, Thor, and Guardians of the Galaxy.
We'll definitely keep you posted when we hear more.