The Walking Dead Star's Dad Reacts To Son's 'Firing'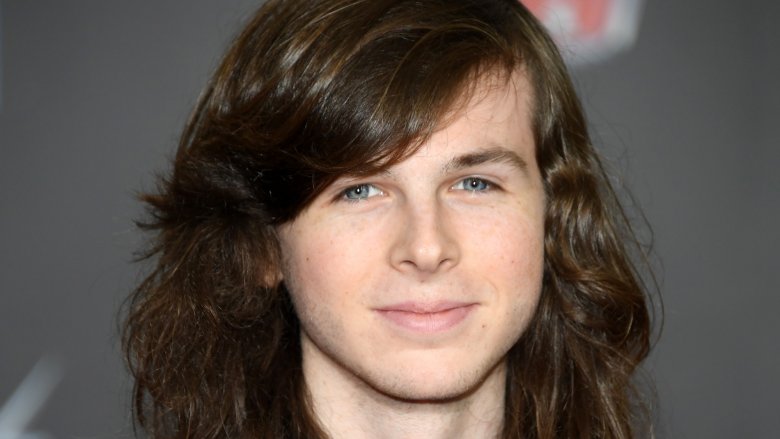 Getty Images
Warning: This article contains spoilers for the Dec. 10 midseason finale of The Walking Dead.
Chandler Riggs' father is shooting back at The Walking Dead showrunner Scott M. Gimple for "fir[ing]" his son from the popular series. Riggs' Carl, who has been with the show since the pilot, tragically revealed in the latest episode, "How It's Gotta Be," that he had been bitten by a walker. Despite his apparent imminent doom, many fans were hoping that Carl would somehow be able to pull through, but Riggs and Gimple have both confirmed that the character is officially on his way out.
"Watching Gimple fire my son 2 weeks before his 18th birthday after telling him they wanted him for the next 3 years was disappointing," Riggs' father, William, wrote on Facebook in response to a comment from a fan. "I never trusted Gimple or AMC but Chandler did. I know how much it hurt him. But we do absolutely know how lucky we have been to be a part of it all and appreciate all the love from fans all these years!" 
Chandler, for his part, had much more complimentary things to say about the show his departure. Although he said that he was shocked when he learned about the plans in June and that he and his family "didn't know what to do" for a few days after, he also added that, "It's definitely not a bad thing because it has been awesome being on the show but now I get to go and do a lot of other stuff that I haven't gotten to do before."
Carl is set to get his big send-off in The Walking Dead's midseason premiere, which will feature him "trying to teach Rick as much as he can about what he's learned." Although Carl will meet his end in the episode, Chandler said you'll still see "bits and pieces and memories" of him throughout the rest of season eight. He also offered this for the show's loyal fans: "Thank you to all the fans for giving me a job for eight years and for giving me this amazing experience and blessing me with this career and this chance at having so much opportunity."
The Walking Dead returns for the rest of season eight on Feb. 25, 2018.