The Pinocchio Star You May Recognize From The Sandman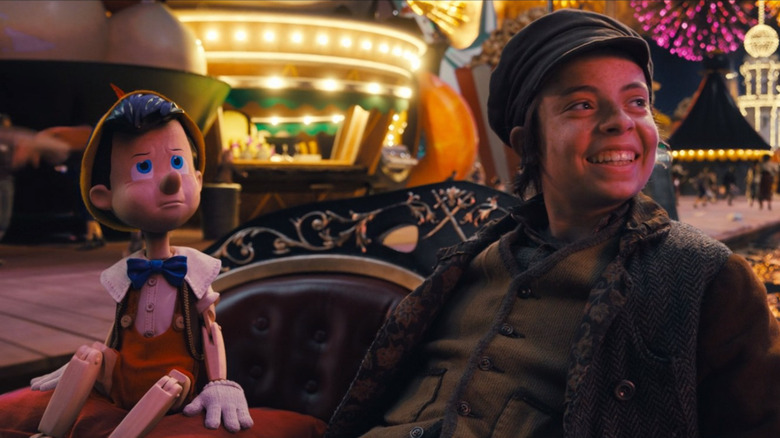 Disney+
The streaming service Disney+ has become a haven for a variety of new shows and movies from franchises like "Star Wars" and the Marvel Cinematic Universe, and that catalog is only going to expand over the next few years. But when Disney+ Day 2022 rolled around, the company didn't reveal too much about the future, largely because the D23 Expo kicked off the next day on September 9. Thankfully, subscribers were still treated to a few new releases on the platform to celebrate the occasion, including Robert Zemeckis' live-action "Pinnochio."
Yes, the story of the titular wooden boy brought to life has been given the live-action treatment — much like a number of other classic Disney movies, including "Cinderella," "The Lion King," and "Mulan." Zemeckis recruited a talented cast for "Pinocchio," with actors such as Joseph Gordon-Levitt and Tom Hanks in leading roles. But you may not recognize the voice behind the iconic puppet himself, although he appeared on Netflix's "The Sandman."
Benjamin Evan Ainsworth plays 6-year-old Alex Burgess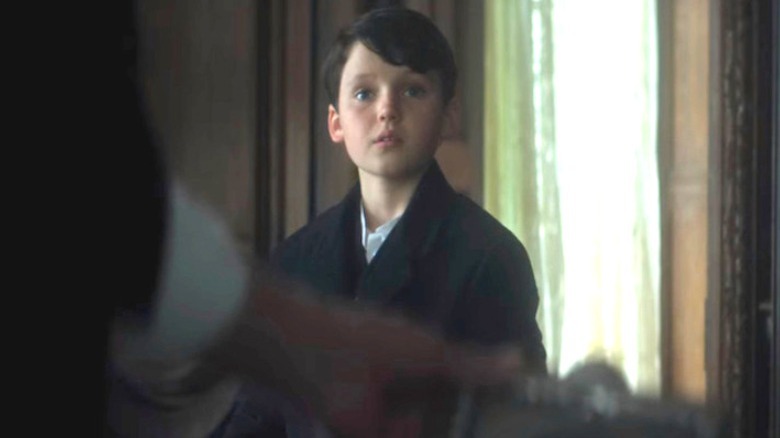 Netlflix
While Disney+ subscribers will hear Benjamin Evan Ainsworth's voice as Pinnochio, Netflix users have already seen the star on "The Sandman" as a 6-year-old version of Alex Burgess early on in the series. Fans will know that Alex is the son of Roderick Burgess (Charles Dance), the occultist who manages to trap Morpheus (Tom Sturridge) on Earth when he was actually looking for Death (Kirby Howell-Baptiste). The Dream Lord is kept in a sphere for over a century until he manages to break out, but over that time, Alex realizes the extent of his father's cruelty.
Thankfully, Ainsworth is able to have a little more fun by voicing Pinnochio in the 2022 movie. But considering the young British actor has also appeared in 2020's "The Haunting of Bly Manor" and 2021's "Flora & Ulysses" it looks like the young actor has a bright future ahead of him.