Sigourney Weaver's Ghostbusters Audition Was Anything But Normal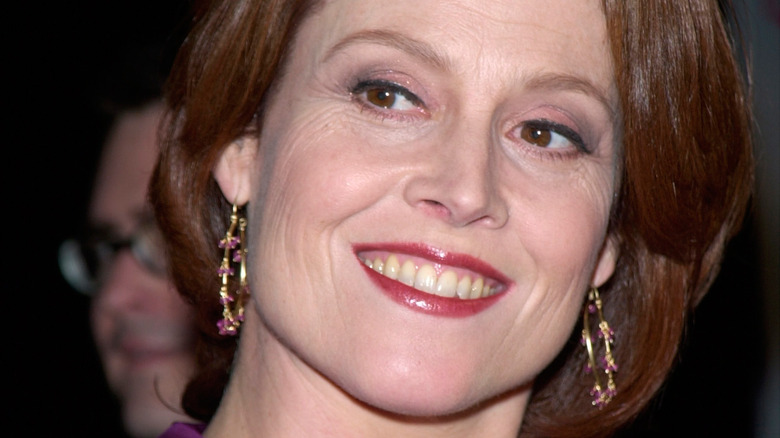 Featureflash Photo Agency/Shutterstock
Before "Groundhog Day" ruined Harold Ramis and Bill Murray's friendship, they did another little movie together that you might know. "Ghostbusters" co-writer Dan Aykroyd didn't realize what a blockbuster the seminal film promised to be while the movie was shot on the lot at Columbia Pictures, but co-star Bill Murray had an inkling the "Ghostbusters" cast and crew were working on a worthwhile project. "You know, we've all got something really special here," Murray told Aykroyd, according to the "Who You Gonna Call: A Ghostbusters Retrospective."
Today, Mr. Stay Puft, Slimer and Ecto-1 are all part of the pop-culture vernacular, but can you imagine "Ghostbusters" with someone else playing the iconic part of Peter Venkman other than Bill Murray? Well, it very nearly happened. Aykroyd originally wrote the part of Venkman for friend and fellow "Saturday Night Live" alumnus John Belushi, according to the Showbiz Cheat Sheet. Part of the magic of "Ghostbusters" is its unforgettable cast of supporting characters, from Janine (Annie Potts) to the loveable accountant, Louis Tully (Rick Moranis), and even the obstinate EPA agent, Walter Peck (William Atherton).
The casting of Venkman's love interest was also integral to the heart of the narrative, so finding the right actress was crucial. However, Sigourney Weaver's "Ghostbusters" audition was unorthodox, and still, she won the role of Dana Barrett. So, why was Sigourney Weaver's "Ghostbusters" audition anything but normal? And how did she get the part and join the likes of Murray, Aykroyd and Ramis on the silver screen?
Weaver acts like a dog during her audition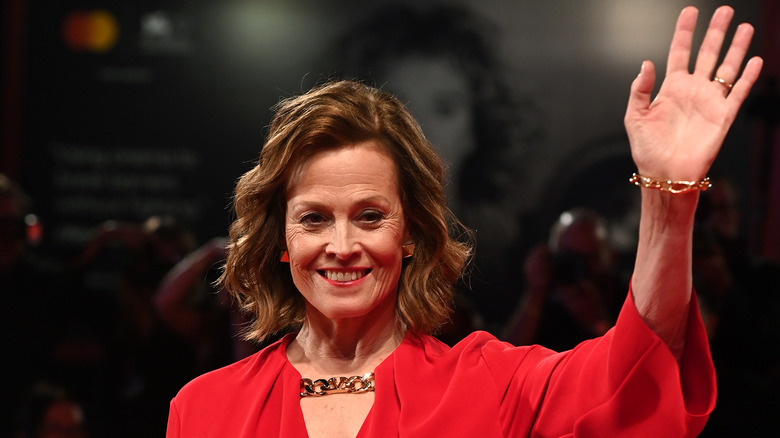 Kate Green/Getty Images
Sigourney Weaver came a long way from her first feature film appearance in Woody Allen's Oscar-winning "Annie Hall," but that brief cameo led to a handful of beneficial parts which help her learn the acting craft. The most significant was the role of Ripley in "Alien," but she also landed the movies "The Year of Living Dangerously" and "Deal of the Century," which helped her develop her dramatic and comedic sensibilities. So, when it comes time for Weaver to audition for "Ghostbusters," director Ivan Reitman doesn't have any idea Sigourney's tryout will also help him complete the climax of the picture.
"She shows up, and she says, 'You know, there's a mistake in your script,'" Reitman said of Weaver's audition during an interview with the ReelBlend Podcast. "And I said, 'What's that?' And she said, 'Well, I should be possessed. I should be like a dog. And I can act like a dog.' And then she literally climbed on my low coffee table and, you know, went on her hands and knees and took on this position. She started howling!"
"Okay, this woman is definitely the part," Reitman continued. "And she has a great idea." Reitman couldn't wait to phone Harold Ramis, so Ivan could let him know about Weaver's fearless audition, but he was also elated at the prospect of adding the possessed Terror Dogs alongside Mr. Stay Puft at the end of the movie.