Sebastian Stan Hints At Avengers 4 Wrap Date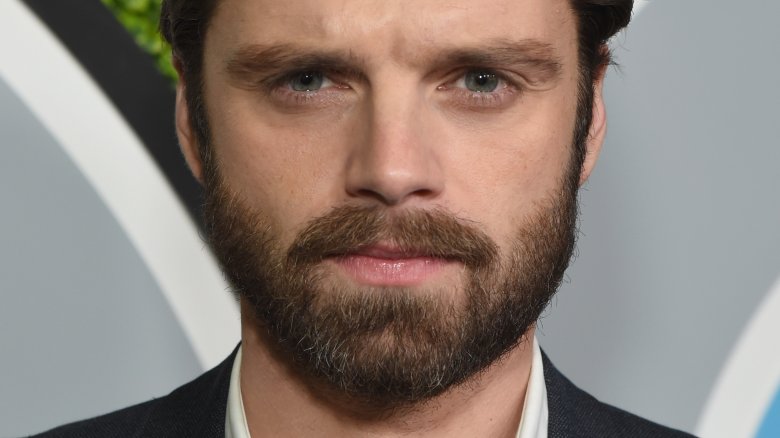 Getty Images
Much like the Star Wars movie world, the Marvel Cinematic Universe is notorious for keeping film info under heavy lock and key. (Let's not forget the months-long wait for the Avengers: Infinity War trailer to finally be revealed.) Considering all the secretiveness surrounding two of the MCU's biggest upcoming movies–Avengers: Infinity War and Avengers 4–fans have grown accustomed to taking any details they can get, the latest of which comes from Sebastian Stan. 
Speaking in a recent interview with Collider, Stan stated that production on Avengers 4 could end sometime in January. "I think January 13, maybe. Maybe not. It might keep going," said the actor, whose performance as Bucky Barnes/The Winter Solider has earned him international fame. "It will be the one movie that will have shot the longest. Actually, it's two movies, so that's technically different." 
Naturally, the actor also spoke about the magnitude of the production, which included attending a dazzling party to celebrate the 10-year anniversary of the Marvel Cinematic Universe. "It's chaotic, but it's great. That's another insane juggernaut. It's a war. It's chaotic, but it's fun. Anytime you get down [to set], there's a lot of jokes and a lot of pranks. It's a family," Stan said. "There was a party for the 10-year anniversary, and that was the one day that everybody was there. It took eight months to plan one day. Almost everybody was there. When Jeff Goldblum and William Hurt are in the same room, since The Big Chill, that gives me the chills."
He added that Avengers 4 is "pretty special" and promised that "it's gonna be wild."
Stan's estimation seems to check out, as principal photography on Infinity War started in January of 2017. Filming for that installment was done and dusted in mid-July, with the cast and crew picking things back up just a month later for Avengers 4. Taking roughly six months for each seems fair, though the time between wrapping filming and releasing the movie is shorter in the case of Avengers: Infinity War. That MCU entry is set to bow on May 4, 2018, meaning the film's creatives have 10 months to complete all post-production. The Avengers 4 team, on the other hand, will have 16 months to put all the final touches on the film before it hits theaters on May 3, 2019. That is, of course, if Stan's statement here is correct. 
Before we get ahead of ourselves thinking about Avengers 4, we have Avengers: Infinity War to look forward to. Directed by Captain America helmers Joe and Anthony Russo, Avengers: Infinity War brings together dozens of your favorite Marvel actors, including Robert Downey Jr., Chris Evans, Chris Hemsworth, Mark Ruffalo, Benedict Cumberbatch, Tom Holland, Josh Brolin, Tom Hiddleston, Chris Pratt, Zoe Saldana, Dave Bautista, Bradley Cooper, Vin Diesel, Pom Klementieff, Karen Gillan, Scarlett Johansson, Jeremy Renner, Elizabeth Olsen, Paul Bettany, Chadwick Boseman, Samuel L. Jackson, Cobie Smulders, Benicio Del Toro, and Danai Gurira. 
Here's the plot synopsis for the film: "An unprecedented cinematic journey ten years in the making and spanning the entire Marvel Cinematic Universe, Marvel Studios' Avengers: Infinity War brings to the screen the ultimate, deadliest showdown of all time. The Avengers and their superhero allies must be willing to sacrifice all in an attempt to defeat the powerful Thanos before his blitz of devastation and ruin puts an end to the universe."