Sarah Cooke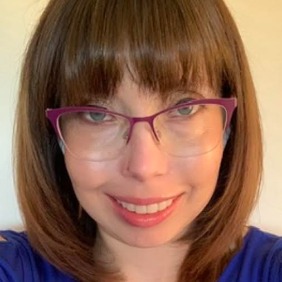 School
Loyola Marymount University
New York University
Naropa University
Expertise
TV, Movies, Comics, Books
Sarah has been watching Star Trek since birth, and Star Trek: TNG was her introduction to the world of fandom.

She's also a big fan of comic books. As a digital writer for Marvel.com, Sarah had the chance to interview some pretty amazing comics creators.

Critically analyzing music, movies, and TV is one of her very favorite pastimes. The pop culture we consume is far more than just entertainment, as it informs our lives in very real ways.
Experience
Sarah Cooke is a digital journalist and pop culture writer. She has written feature articles, blogs, and interviews for Marvel, DC Comics, and more. Sarah has reported live from both the New York and San Diego Comic-Cons. She authored an article examining methods of discussing comic book line art in the classroom for the forthcoming book How to Analyze & Review Comics: A Handbook on Comics Criticism, published by Sequart Publishing. She is a big fan of science-fiction, fantasy, and all things geeky.
Education
Sarah holds a B.A. in Political Science from Loyola Marymount University, an M.A. in Humanities and Social Thought from New York University, and an M.F.A. in Creative Writing from Naropa University.