Greg Smith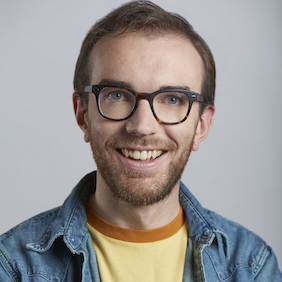 Greg Smith is a Los Angeles-based writer, director, comedian, actor, and musician. He's written for shows like The Core, directed works featured in Vulture, and acted in shows like The Late Late Show With James Corden. He writes and performs comedy at UCB, and has a podcast called DopeTown 3000.
Looper Editorial Policies
Looper's content is a collaboration between a core group of experienced entertainment editors and a vast team of writers, graphic designers, interviewers, and experts in all things entertainment and pop culture. Our goal is to provide up-to-the-minute breaking news coverage as well as original and engaging opinion and editorial content that serves fans of movies, television, and genre media in general.
Our team of editors and advisors constantly updates and reviews articles to ensure they're current, comprehensive, and informative. Additional information on our editorial process available here.
These very famous actors went through these very potent fears for these very famous roles, before cameras even started rolling.

What's the original cast of Storage Wars up to today? Read on to get all the updates you're looking for.

Some stars throw caution to the wind, going above and beyond to ensure their performance conveys pure terror. Is it worth it?