Damon Ferrara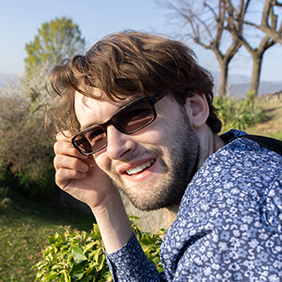 Damon Ferrara is a freelance storyteller and future acclaimed filmmaker from Upstate New York, a real place that isn't the city. Starting college at 12, he now holds a Master in Screenwriting and has lived in England, Italy, Hong Kong, and, yes, NYC, a place he reluctantly admits is groovy.
Looper Editorial Policies
Looper's content is a collaboration between a core group of experienced entertainment editors and a vast team of writers, graphic designers, interviewers, and experts in all things entertainment and pop culture. Our goal is to provide up-to-the-minute breaking news coverage as well as original and engaging opinion and editorial content that serves fans of movies, television, and genre media in general.
Our team of editors and advisors constantly updates and reviews articles to ensure they're current, comprehensive, and informative. Additional information on our editorial process available here.
From the blood-spattered showdowns to the comic relief, these are actors' favorite scenes.

Nicolas Cage's career has spanned decades, which means it's bound to have a few hits and misses. But his filmography famously careens up and down in quality.