A. C. Grimes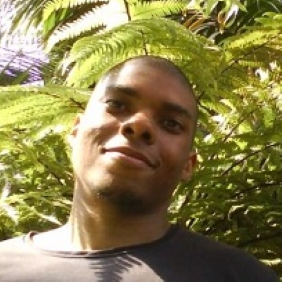 School
University Of Virginia, Queen's University Belfast
Expertise
History, Science, Politics
A.C. has been a freelance writer since 2013 and has previously contributed to sites like Listverse and Cracked.

He is a full time editor for Mashed.

He has a diverse educational background that has trained him to be mentally versatile. He has also been a paid note-taker, distilling information from biology and finance classes into a more digestible form for university students with learning disabilities.
Experience
A chocolate Socrates at heart, A.C. is painfully aware that he knows nothing -- well, almost nothing. He knows he loves words and learning, which has led to nearly a decade of freelance writing for such sites a Cracked and Listverse. A.C. enjoys learning and researching about the past, a pastime that dates back to childhood. In 2004, he won the Virginia Historical Society's Bobby Chandler Student of the Year Award, a state-level honor, for demonstrating skill in historical research and writing. He would hone his research and writing skills at the University of Virginia and Queen's University Belfast, learning about a wide array of topics -- among them history, evolutionary psychology, and, to a lesser extent, animal behavior.
Education
A.C. completed his undergraduate studies at the University of Virginia, where he majored in philosophy and religious studies and minored in Slavic languages and literature. He then attended Queen's University Belfast in Northern Ireland, where he obtained his master's degree from the Institute of Cognition and Culture.