Cobra Kai Season 5's Finale Just Confirmed The Show's Most Powerful Fighters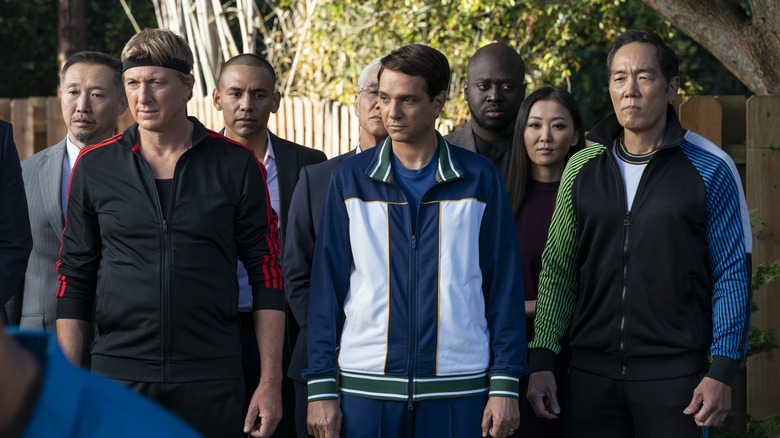 Netflix
This article contains spoilers for "Cobra Kai" Season 5.
"Cobra Kai" Season 5 ups the ante more so than previous installments of Netflix's "The Karate Kid" spin-off. While the series is still full of laughs, nostalgia, and charm, the battle for the soul of All Valley's karate scene has never been more intense. Terry Silver (Thomas Ian Griffith) is hell-bent on expanding the reach of his corrupt karate dojo, but Daniel (Ralph Macchio), Johnny (William Zabka), and the gang aren't willing to let him do that without a fight.
Naturally, there is plenty of brawling throughout the fifth season of "Cobra Kai," and most of the characters experience some ups and downs along the way. The violence is more hard-hitting than it's ever been, as evidenced by all of the blood on display. But war is never pretty, right?
That said, when it comes to the art of fighting on "Cobra Kai," there are three warriors who stand out as the undisputed best. With that in mind, let's discuss the most powerful characters on "Cobra Kai" Season 5.
The adults know all of the tricks on Cobra Kai Season 5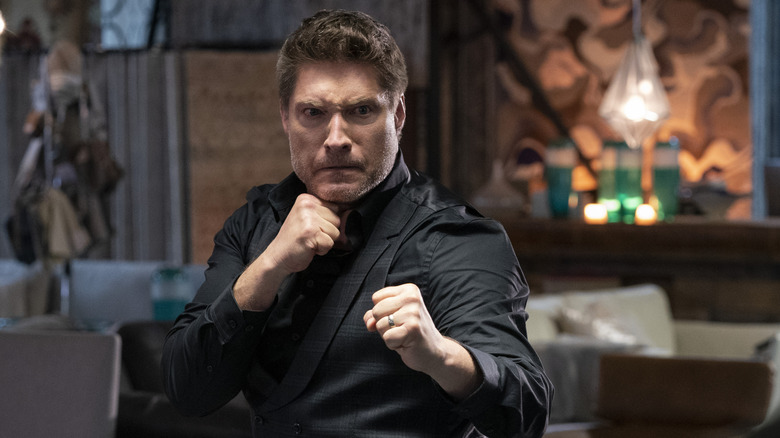 Netflix
"Cobra Kai" Season 5 boasts its fair share of talented young fighters, but it's the morally complex older characters who stand out as the most dominant warriors in All Valley. This becomes evident in the final episode when some of them decide they've had enough of Terry Silver's nonsense and go looking for trouble.
Up first is Johnny, who single-handedly defeats a gang of villainous senseis when all hope seems lost. Spurred on by the desire to be a good father, he finds his inner assassin and overcomes the odds to the tune of Airbourne's "Runnin' Wild." 
Chozen, meanwhile, is an unstoppable machine for most of the season. He even gets the better of Terry during their blade fight in the finale, knocking him on his butt in the process. However, the villain does get the last laugh after Chozen shows mercy and turns his back on him, enabling Terry to attack. That said, there's no denying that he was Chozen's for the taking.
Mike Barnes, on the other hand, proves that he hasn't lost a step since "The Karate Kid Part III." In fact, he's one of the only people to take on Chozen and come out of the fight unscathed as their confrontation earlier in the season was a fairly even contest. In a fair fight, Mike is a bona fide brawling brute, which he proves when he storms through three evil senseis in the finale.