Why John Boyega May Miss The Last Jedi Premiere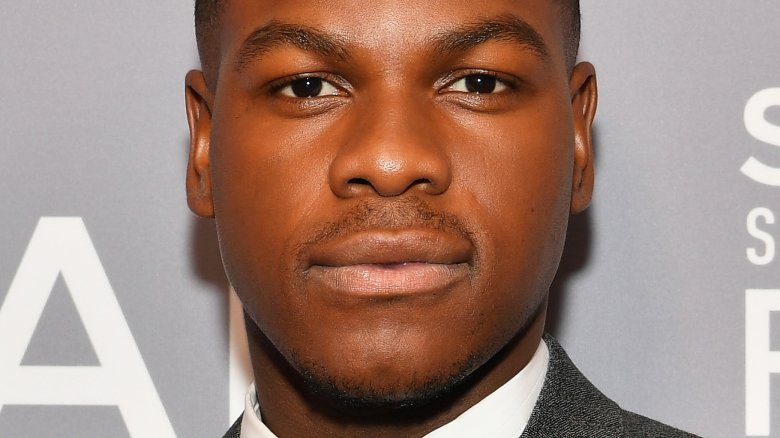 Getty Images
There has been a serious disturbance in the Force.
Actor John Boyega (who plays Finn, the former Stormtrooper with a moral dilemma, in the current Star Wars trilogy) took to Twitter on Saturday morning to share some unfortunate news: a snowstorm in Atlanta, Georgia has barred him from leaving the Peach State to head to California. Boyega is, of course, flying out to the west coast for Saturday night's Hollywood premiere of Star Wars: The Last Jedi, but this severe weather is threatening to keep him stranded, causing him to miss the event entirely.
"Wow ATL. Looks like no one's leaving! Guess I'll start a family now," Boyega tweeted. He followed that initial post with two more, the first reading, "Cold! My thighs won't even generate the heat anymore," and the second stating, "Trying to get back for the LA premiere! I actually NEED a pilot!"
The Last Jedi writer and director Rian Johnson chimed in to the unfortunate situation with a laugh (though it could be interpreted as an anxiety-induced giggle), responding to the 25-year-old star's tweets with, "Hahahaha oh my god. GET HERE, JOHN!"
The snowstorm keeping Boyega from his final destination has wreaked even more havoc on Atlanta locals, dumping six inches of the icy white stuff over the city and knocking out power in more than 100,000 homes. Since Atlanta is rarely ever hit with snowfall of this magnitude, the city is not as prepared to handle such weather as, say, a place like Chicago is. Air traffic has been especially mangled by the storm, forcing Delta Airlines to cancel 290 flights out of its hub at the Hartsfield–Jackson Atlanta International Airport, one of the busiest international airports in the world. 
Now would be a great time to call expert pilot Poe Dameron in for backup. 
Star Wars: The Last Jedi will arrive in theaters on December 15.