Mads Mikkelsen Would 'Love To Play' Spider-Man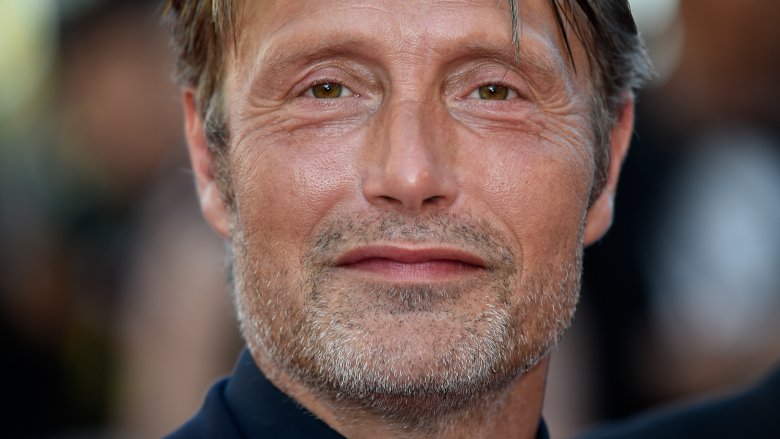 Getty Images
From the pale-eyed Le Chiffre in Casino Royale to the wicked Kaecilius in the Benedict Cumberbatch-starring Doctor Strange and the unforgettable Hannibal Lecter in NBC's Hannibal series, Danish actor Mads Mikkelsen's filmography proves that he has perfected playing villains. But looking ahead, he's hoping for a change of pace, setting his sights on the chance to portray a hero–an iconic Marvel superhero at that. 
Speaking in an interview with IGN Japan during last weekend's Tokyo Comic-Con, Mikkelsen revealed that if he had his pick of superhero roles, he's would hands-down choose to portray Spider-Man. "If I had to pick one hero that I would love to play, [it] would be an older version of Spider-Man. I'll do that," the actor said. 
When asked to explain how his version of the web-slinging wall crawler would be different from that of original actor Tobey Maguire, The Amazing Spider-Man's Andrew Garfield, or the current star Tom Holland, Mikkelsen laughed, saying that he'd "be an old one, obviously." 
He then detailed his take, stating that if Marvel ever wanted a silver-haired Spidey with a European accent, he's totally available. "The funny thing about him being called Spider-Man is ironic, because he's always been a boy. In the films he has been a teenage boy, and also in the comic books. So if at any time they can live with my funny accent and an older Spider-Man, I'll do it," Mikkelsen said. "Peter Parker is a fun character. He has a big mouth and he's a little skinny guy, but he gets these enormous powers, which is every boy's dream, right?"
As aforementioned, Mikkelsen has already made his Marvel Cinematic Universe debut in 2016's Doctor Strange, but it would be quite interesting to see him in a new position if the studio runs with his pitch for an older incarnation of the famed vigilante. Seeing a mature Spider-Man on screen could be unexpectedly fresh after having watched the hero become younger and younger over the years. 
In all the what-ifs and possibilities, one lingering fact remains: if Marvel really does sign Mikkelsen on for a gritty, adult Spider-Man film sometime in the future, the studio will have to select someone seriously sinister to go against him as the villain.