What Every Angeleno Will Tell You About She-Hulk's Mystic Castle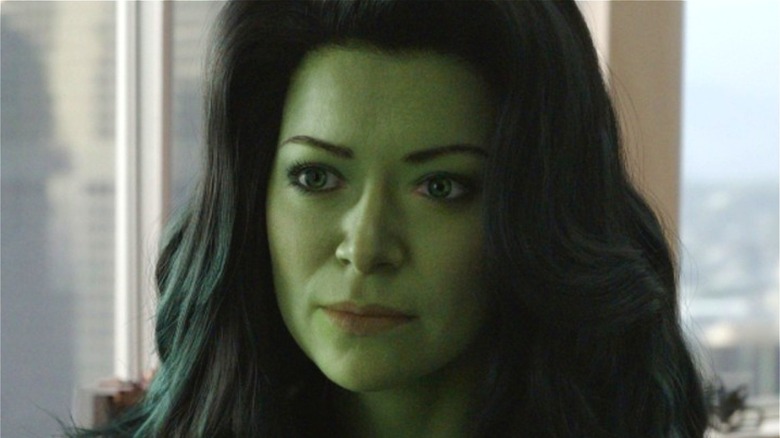 Disney+/Marvel Studios
She-Hulk (Tatiana Maslany) is certainly getting a tremendous range of cases in her legal profession. "She-Hulk: Attorney at Law" has already dealt with parole hearings involving a famous Hulk villain and defended the courtroom from berserk social media personalities, while also featuring Jennifer Walters dealing with her now famous alter-ego. Fans have also seen some impressive cameos, like Bruce Banner (Mark Ruffalo) and the Sorcerer Supreme Wong (Benedict Wong), but it looks like Wong will be a reoccurring trend in "She-Hulk," considering the latest episode, "Is This Not Real Magic?"
This particular episode involves a parlor of magic and an overconfident magician named Donny Blaze (Rhys Coiro). Blaze struggles through a performance at a location known as the "Mystic Castle," and in an act of desperation to win back the crowd, utilizes one of the sling-rings from "Doctor Strange" to open a portal to a hellish dimension. At this point, Madisynn King (Patty Guggenheim) enters the portal, and later appears in Wong's living room, having made a pact with a demon. Wong then taps She-Hulk's legal prowess and wishes to use laws to prevent Donny from continuing with his dangerous act. However, it seems like the Mystic Castle may have been inspired by a real-life location in Los Angeles.
She-Hulk's Mystic Castle might be inspired by the real-life Magic Castle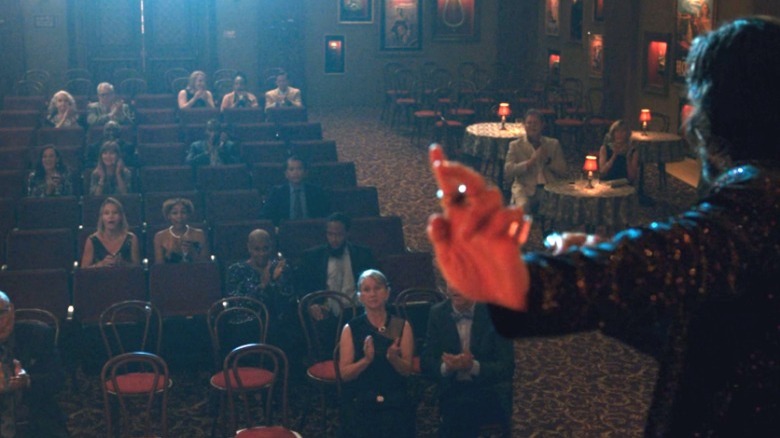 Disney+/ Marvel Studios
According to IMDb, "She-Hulk: Attorney at Law" has filmed scenes in Los Angeles, California, as well as Atlanta, Georgia. The Mystic Castle in which Donny Blaze performs features a potent Victorian aesthetic and architecture that involves a lighted stage, dim environment, and several portraits and pictures on the wall. Considering the style of the Mystic Castle, as well as the location in which "She-Hulk" films, the Mystic Castle may very well be inspired by a real-life location known as the Magic Castle.
The Magic Castle website notes that the site is located at 7001 Franklin Avenue, Hollywood, California, and is in the heart of Los Angeles. This exclusive members-only club has a strict dress policy, and reservations must be made to attend any of the events at the Magic Castle. Events include magic acts, seances, and magic classes, while also providing fine dining. Guests to the Magic Castle must be invited by a current member, which makes a trip to the Magic Castle somewhat elusive.
The Magic Castle is actually home to the Academy of Magical Arts, and its mission statement says, "The purpose of the Academy of Magical Arts is to encourage and promote public interest in the art of magic with particular emphasis on preserving its history as an art form, entertainment medium, and hobby. Magicians and magic enthusiasts around the world have come to know the Castle as the ultimate magic clubhouse and home of the Academy of Magical Arts, Inc." Whether or not Donny Blaze could get into the real-life Magic Castle is up for debate, but at least we can speculate that the Mystic Castle in "She-Hulk" is loosely based on a real-life location.