The Actor Who Plays Miguel's Dad Hector In Cobra Kai Season 5 Is Perfect Casting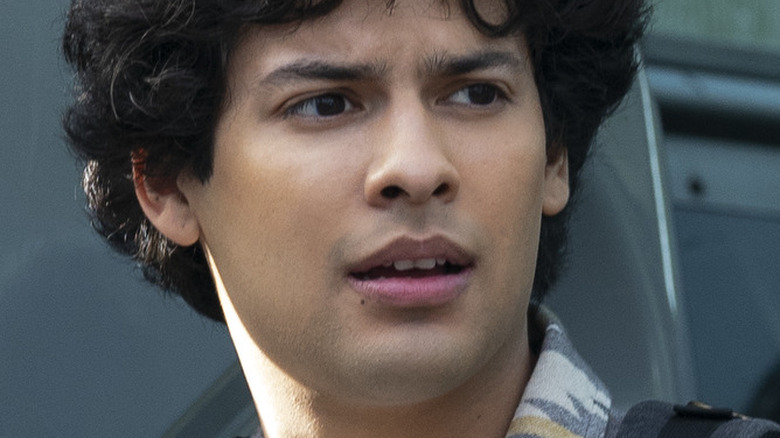 Curtis Bonds Baker/Netflix
This season of "Cobra Kai" comes with a band of new faces joining the fight, some of which are far more punchable than others. Amidst the scam artists and karate school stooges joining the ranks, one person that comes close to outstaying his welcome is Hector Salazar, the father of Miguel (Xolo Maridueña), who gradually reveals an evil streak from a past life he clearly hasn't left.
Introducing this forgotten branch to the Diaz family tree comes after Miguel fled the All Valley Tournament last season to be reunited with his dear old dad. As luck would have it, and with the overall "Cobra Kai" grasp on reality slipping further out of reach, Miguel manages to be reunited with his pop in no time at all, only to realize Hector is a "retired" crime boss with his connections still very active in the area.
When casting a long-lost father who appreciates respect just as much as he fears FBI informants (seriously, that's how it is with this show), it would make sense to cast a star with experience in this line of work. That is to say, in a previous performance, of course. It's another meta move from the casting team behind "Cobra Kai," then, that Salazar is played by a star known for extravagant storylines and being a lethal force in a much-loved Netflix series.
Hector Salazar is played by former Narcos: Mexico and telenovelas star, Luis Roberto Guzmán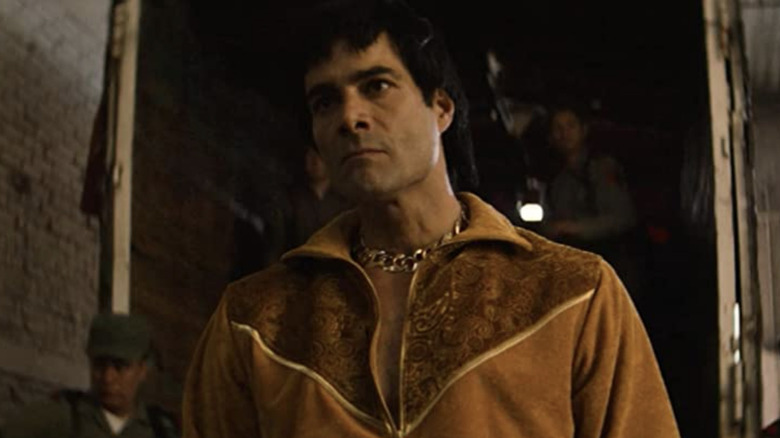 Netflix
Charming to begin with and ruthless by the end of Miguel's brutal family reunion, Luis Roberto Guzmán read the brief and followed it as Hector Salazar. 
It is absolutely no surprise given the star's previous work, with notable turns in some much-loved telenovelas before he became an imposing threat in Netflix's iconic crime series. Beginning in "Siemprete amaré" in 2000, and following it up with a litany of Spanish soap operas, his breakout role was in "El Pantera" from 2007, which saw him leading the TV show adapted from the comic book of the same name.
For worldwide audiences however, his most notable appearance was as Alberto Sicilia Falcón in "Narcos: Mexico," the spin-off series to the award-winning "Narcos" in 2018. Falcón was one of the show's many drug lords dealing with Miguel Ángel Félix Gallardo (Diego Luna). Short-tempered and not one to be double-crossed, it stands to reason that he'd nail the part of Miguel's not-so-model parent figure so well. Unfortunately, given how things ended between father and son this season, the chances are that we're not going to see him in the fifth season of "Cobra Kai." Shame, really. After competing in what sounds like the Secret Wars of karate in the fifth and potentially final chapter, taking on drug cartels with martial arts seems like a totally acceptable step for Miguel and the rest of Miyagi-Do.