Rey Wields Kylo Ren's Crossguard Lightsaber In The Last Jedi TV Spot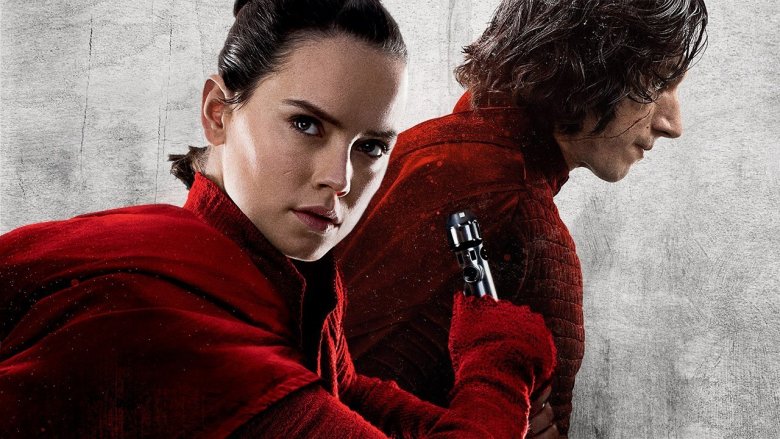 We are now only eight days away from the release of Star Wars: The Last Jedi, and Disney/Lucasfilm's marketing machine is using the occasion to remind everyone that the eighth episode in the storied franchise is probably going to see a favorite character switching sides.
You probably recall that the full trailer for the movie ended on Rey seeming lost regarding her "place" in the galaxy and looking for guidance, to which it appears Kylo Ren then offered an outstretched hand. In the latest TV spot, the movie's marketing is suggesting more than ever that the one-time rivals are going to team up.
Stick around to the end of this spot for the "booyah" moment and you'll see what we mean.
In VIII days, see Star Wars: #TheLastJedi.

Get tickets now: https://t.co/6vE5KUSv1f pic.twitter.com/kb1NeHFITQ

— Star Wars (@starwars) December 7, 2017
Unless Rey is snatching Ren's saber from him mid-combat like an absolute pimp, it looks like someone's shifting alliances in this movie. But who?
Let's break down some theories: on the one hand, the TV spot shows Rey fighting with her back turned toward Snoke's distinctive praetorian guard, which doesn't seem like the kind of stance you'd take if you were fighting them. On the other hand... Actually, yeah, we've got nothing. That doesn't look good.
It's another notch in the increasingly-compelling "Rey turns to the dark side" theory, which at this point the marketing clearly wants us to believe. Reviewing the evidence, her fate does appear clear. Think about it:
1) All of the marketing for this movie is red.
2) Red is the color of evil, sometimes.
3) If Rey turns evil in this one, she can turn good in the ninth one. That's storytelling.
Thus: Rey teams up with Kylo Ren, and becomes evil. Unless she doesn't. It's probably going to be a lot of fun either way.
Star Wars: The Last Jedi hits theaters on December 15.