Why Edgar Wright Thought Aubrey Plaza Was The Next Tomb Raider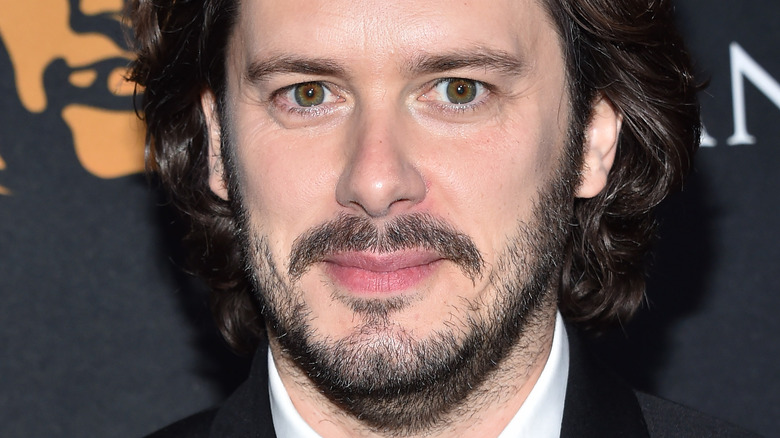 DFree/Shutterstock
When tuning into an Edgar Wright film, there's a high chance of laughs, thrills, and extremely quick editing. The English director has made a name for himself with gems like "Scott Pilgrim vs. the World" and "Baby Driver," but no one can ever really forget his breakout hits. Along with Simon Pegg and Nick Frost, Wright made a name for himself in the teenage boredom-inspired Cornetto Trilogy, consisting of "Shawn of the Dead," "Hot Fuzz," and "The World's End." His resume of films covers a wide range of genres and topics, from hilarious zombie movie parodies to stylish thrillers.
Wright has gone on record saying that he makes many of his films just for the joy of the subject matter, and it shows (per The Guardian). The humor in his films is one of a kind, and his recent forays into more serious fare — like 2021's "Last Night In Soho" — still carry his distinct stylings. It should come as no surprise that Wright has a lot of opinions about the film industry, including on who he thinks could be a good fit as the next "Tomb Raider" star.
Edgar Wright thought Aubrey Plaza was playing Lara Croft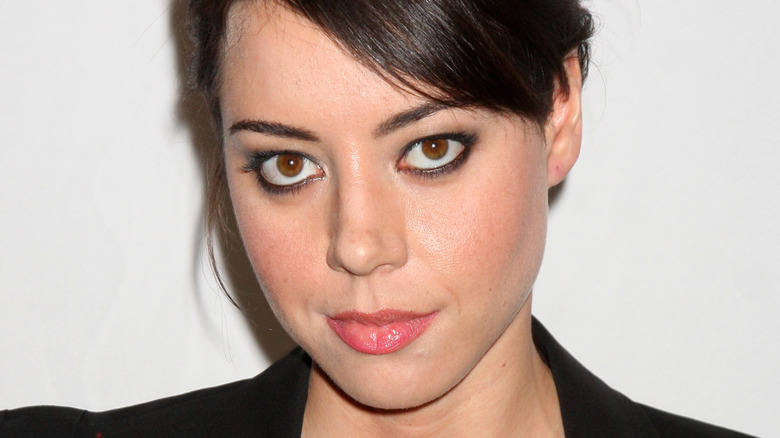 Kathy Hutchins/Shutterstock
In 2010, Edgar Wright dipped his toe into the realm of comic book adaptations with "Scott Pilgrim vs. the World" — a film with all the quick cuts and killer tracks familiar to his fans. The film also features Aubrey Plaza in the supporting role of Julie Powers. Plaza and Wright became friends while working together on the film, later leading the director to make a humorous mistake. During an August 2022 interview with Jimmy Fallon, Plaza revealed that Wright thought she was up for the leading role in the "Tomb Raider" franchise after she appeared on the cover of MovieMaker Magazine in a very Lara Croft pose.
"Yeah, so my friend Edgar Wright actually saw that and texted me and said, 'Oh my God, you're the new Lara Croft? You're the new Tomb Raider?'" Plaza told Fallon. "And I was like, no, Edgar, that's my movie 'Emily the Criminal.' And he genuinely thought I was cast as the new Tomb Raider." For a helpful visual cue, Fallon held up a picture of Angelina Jolie in the role next to the one of Plaza in "Emily the Criminal." Both actors are seen wearing a variation of a tank top, and there's definitely a similarity. 
"This is 100 percent true," Wright admitted on Twitter after the interview came out. With the video game franchise's turbulent history with live-action adaptations, who knows what the future may hold for the next iteration of the character?
The future of Tomb Raider is unclear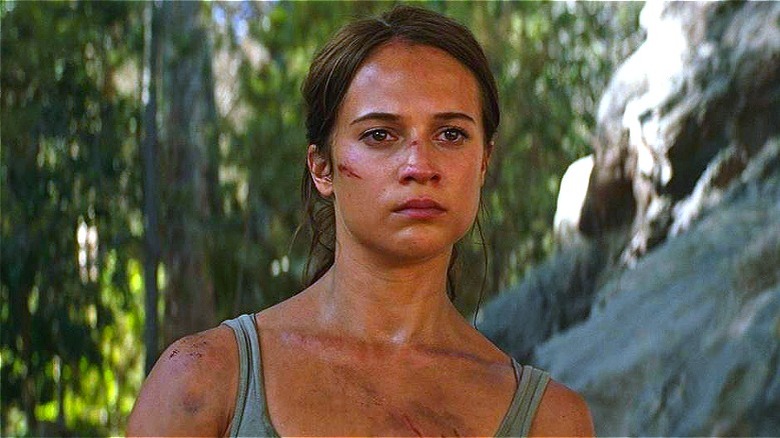 Warner Bros. Pictures
Aubrey Plaza may not officially be in talks to take over the role of Lara Croft, but that's not to say there isn't a chance of it happening. The video games were first adapted for the big screen in 2001, with a sequel two years later. But with Angelina Jolie's second outing earning poor reviews, it should come as no surprise that no third film was greenlit. Instead, the entire franchise was rebooted in 2018 with Alicia Vikander as Croft. Though it did decently at the box office, the new interpretation of the character wasn't enough to give the franchise momentum. Now, according to The Wrap, a bidding war has put a definitive hold on upcoming films.
Until recently, MGM held the rights to make a sequel, but those rights have since lapsed and Vikander is no longer attached to the project. Now it looks like "Tomb Raider" could be the subject of another reboot, only four years after the previous film. There's been no news of any official casting, but now might be the time to strike while the iron is hot. And if you were to ask Edgar Wright, he'd probably have his perfect fan casting for the new Lara Croft. Aubrey Plaza has lent her talents to many types of films over the years, from the "Child's Play" reboot to the psychological thriller "Black Bear." She's more than proven her abilities, and it may be time for her to graduate to action superstar.