Terry Crews Reveals The Brooklyn Nine-Nine Episode That Caused Him Physical Pain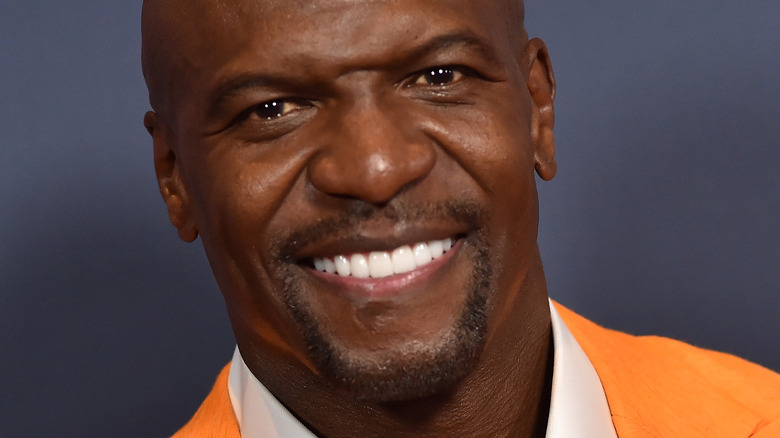 DFree/Shutterstock
Terry Crews is a tough fella with a history of tolerating pain. Prior to becoming a successful Hollywood actor and the host of "America's Got Talent," he was a professional football player who played in the NFL as a linebacker and defensive end. Those positions required him to get physical and take a lot of bumps on the field, which led to him suffering a concussion that he kept secret from his coaches (per Men's Health).
After hanging up his helmet to pursue acting, Crews probably felt that his days of work-related injuries were behind him. However, there was one episode of "Brooklyn Nine-Nine" — on which Crews played Terry Jeffords for eight seasons — that caused him more pain than laughter at the time.
On top of that, the injury wasn't even the result of one of the show's action sequences going wrong. So, which unexpected moment on "Brooklyn Nine-Nine" caused all of the chaos for Crews?
Terry Crews was allergic to the gold paint he had to wear in Season 6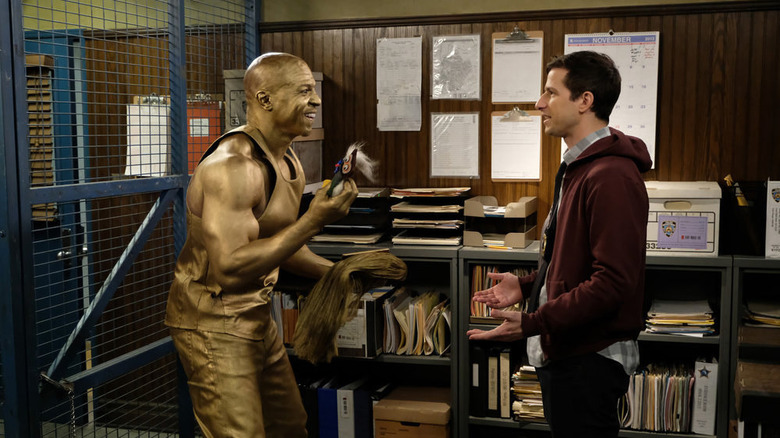 NBC
"Brooklyn Nine-Nine" Season 6's "Cinco de Mayo" episode sees the precinct gang hold their annual Halloween heist during the titular Mexican holiday instead. They do this to distract Terry from the stress of his upcoming Lieutenant's Exam. Unfortunately, Terry Crews didn't have a stress-free time behind the scenes while shooting the episode in question.
One of the most memorable moments in "Cinco de Mayo" features Crews' character being painted gold and rocking matching clothes. The actor didn't appear to show any discomfort during the scene, but he did suffer. Basically, it turned out that Crews was allergic to the metal and he felt the side effects for over a week afterward.
That said, it wasn't all bad for the "Brooklyn Nine-Nine" star. As he explained during an interview with TV Guide, it was "the price [he] to pay to win the heist."